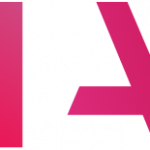 Prisma Health
Prisma Health, a regional healthcare system serving more than half of South Carolina, is seeking a Primary Transplant Nephrologist for its new kidney transplant program. Based in beautiful Greenville, South Carolina, this role represents a unique and exciting opportunity to build and grow a regionally and nationally recognized transplant center in response to the rising need for transplants across the communities Prisma Health serves.
Reporting to the Chair of Medicine as a member of the Division of Transplant Medicine within the Department of Medicine for academic and administrative activities and to the Program Director for Solid Organ Transplant for clinical activities, this role will assure quality care in the evaluation and management of transplant candidates, recipients, and living donors.  In addition to clinical responsibilities, this role will partner with the Program Director to build relationships with local nephrologists and other referring providers.
Minimum Qualifications
Board certified or eligible in nephrology by the American Board of Internal Medicine
Qualify as Primary Transplant Physician under UNOS Bylaws
Qualify for unrestricted medical licensure in the state of South Carolina
Eligible for academic appointment to the University of South Carolina School of Medicine Greenville faculty
Leadership responsibilities commensurate with experience
Prisma Health
Prisma Health is a not-for-profit health company and the largest healthcare system in South Carolina serving more than 1.2 million unique patients annually. With nearly 30,000 team members, 18 hospitals, 2,947 beds and more than 300 outpatient sites with nearly 2,000 physicians, Prisma Health serves more than 1.2 million unique patients annually in its 21-county market area that covers 50% of South Carolina. Prisma Health's goal is to improve the health of all South Carolinians by enhancing clinical quality, the patient experience and access to affordable care, as well as conducting clinical research and training the next generation of medical professionals.
Our purpose is to: Inspire health. Serve with compassion. Be the difference.
Greenville Memorial Hospital
Greenville Memorial Medical Campus is anchored by Greenville Memorial Hospital (GMH), a 746-bed regional referral center for the Upstate area. GMH is home to a 24-hour Level I trauma center, along with the Upstate's only pediatric trauma center.
The Greenville campus also houses a number of other facilities and programs, including University of South Carolina School of Medicine Greenville, Prisma Health Children's Hospital, Roger C. Peace Rehabilitation Hospital and Prisma Health Cancer Institute, which provides patients access to numerous cutting-edge treatments and clinical trials.
In 2018, Greenville Memorial Hospital achieved Magnet recognition, reflecting a level of nursing professionalism that translates to better satisfaction for both patients and staff, and better care for patients.
Greenville, South Carolina
Greenville, SC, is a beautiful place to live and work. Located on the I-85 corridor between Atlanta, GA, and Charlotte, NC, Greenville is one of the fastest growing areas in the country. Greenville is nestled in the foothills of the Blue Ridge Mountains where a cosmopolitan downtown meets some of the most beautiful lakes, rivers, waterfalls, and mountains in the world within only a few hours' drive to the Carolina coast.  Residents enjoy a diverse and thriving economy, excellent quality of life and wonderful cultural and educational opportunities.
Confidential Inquiries
Barry Marshall – TMG Senior Consultant & Executive Recruiter
(877) 868-9170
search@transplantmanagement.com
Prisma Health is an equal opportunity employer which proudly values diversity.  Candidates of all backgrounds are encouraged to apply.