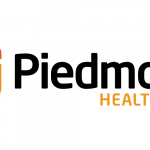 Website Piedmonet Healthcare
Director, Transplant and Heart Failure
Piedmont Healthcare is seeking an administrative leader with operational responsibility for the Samsky Advanced Heart Failure Center and the heart transplant program at Piedmont Atlanta Hospital. Responsibilities include management of cost and finance, human resources, operations, quality of care and clinical outcomes, patient, physician and staff satisfaction and change management.  This position serves as part of the leadership team focused on promoting the mission, vision and values of Piedmont Healthcare while promoting patient family centric services across the continuum and enhancing value-driven outcomes.
MINIMUM QUALIFICATIONS
·        Bachelor's degree in nursing, business or other related field is required. Master's degree is preferred. BSN is required if licensed as a Registered Nurse.
·        Five (5) years of clinical cardiovascular experience and five (5) years management experience in cardiovascular program, heart failure program and/or heart transplant program.
·        Experience in an Advanced Heart Failure clinic and/or Heart Transplant program is preferred.
Samsky Advanced Heart Failure Center
For advanced heart failure, Samsky Advanced Heart Failure Center offers comprehensive care and innovative treatments for every patient within the full heart failure spectrum of care – and all under one roof. With an entire team dedicated to advanced heart failure diagnosis and treatment, we provide options for patients who have been told there are no more options.
·        The Samsky Advanced Heart Failure Center is a top 10 national LVAD (left ventricular assist device) implanting center, helping end-stage heart failure patients maintain or improve organ function.
·        Piedmont Heart Institute has one of two heart transplant programs in Georgia.
·        For advanced heart failure circulatory support or stabilization, we offer extracorporeal membrane oxygenation (ECMO) and are the only adult program in Georgia recognized as an ECMO Center of Excellence by the Extracorporeal Life Support Organization.
·        Another innovative clinical program is the Heart Failure Clinical Variation Reduction Initiative, which ensures patients throughout the system receive evidence-based best practice care.
·        Clinical research allows the Samsky Advanced Heart Failure Center team to deliver better advanced surgical options to the heart failure population.
PIEDMONT HEALTHCARE
Our Purpose:  "To make a positive difference in every life we touch"
We do this with an expert team committed to giving second chances at life.  Our accomplishments reflect back to the opportunity to prolong and restore life in people with organ failure and cancer.
Our Vision:  We are transforming healthcare, creating a destination known for the best clinicians and a one-of-a-kind experience that always puts patients first.
Our Values and Core Behaviors:
Champion Patient-Centered Care
We consistently deliver the highest quality, safest and patient-centered care and services, known as "The Piedmont Way." This includes maintaining the highest ethical standards and treating our patients, their families and each other with compassion, courtesy, transparency and respect to create a one-of-a-kind experience we would want for ourselves.
Exemplify Teamwork & Connections
We embrace diverse ideas, perspectives and skills to create a collaborative workplace where the best talent wants to work and succeed.
Be an Owner
We demonstrate a deep commitment to our patients and communities by being good stewards of Piedmont's resources and accepting personal accountability in all we do.
Embrace the Future
We welcome change, encourage innovation, and continually seek better ways to achieve our goals, strengthen patient care and services, and improve upon Piedmont's brand and reputation.
Piedmont Healthcare is an equal opportunity employer and makes employment decisions about applicants and employees based on qualifications and performance, without regard to age, gender, race, color, religion, national origin, disability, genetic testing, sexual orientation, gender identity or gender expression, or military service.