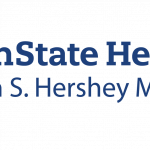 Website Penn State Health
Penn State Health Milton S. Hershey Medical Center is seeking an innovative leader with transplant experience to join our Heart and Vascular leadership team as Manager, Advanced Heart Failure.
Job Responsibilities
The individual selected for this critical role will lead a team of extraordinary professionals recognized for providing exemplary patient outcomes.  This individual will promote high levels of engagement from the transplant and Ventricular Assist Device (VAD) team and will be responsible for leading all operations to provide high quality patient care services which meet and conform to all regulatory requirements.  This will include leading teams to maintain a state of readiness for all regulatory reviews to include: United Network of Organ Sharing (UNOS), Organ Procurement Transplant Network (OPTN), Joint Commission (JC), and Center for Medicare Services (CMS).
As a collaborator, the Manager, Advanced Heart Failure will work closely with the medical and surgical directors to establish and maintain all policies, procedures, protocols, and guidelines.  This individual will be supported through CME to ensure that he or she is kept up to date with changing trends and requirements.  Our goal is to continue to be a leader in providing exemplary outcomes.
As program champion, this individual will promote and lead a cooperative, collaborative, and effective work environment among the interdisciplinary team, administration, and other departments.  This individual will develop, maintain, and manage within annual budget for all AHF program services, and will collaborate with medical and surgical leaders to direct the required Quality Assessment and Performance Improvement (QAPI) plans.
A trusted member of the leadership team, the Manager, Advanced Heart Failure, will serve as a representative of the AHF program in the organization, health system, community, and external agencies.  As subject matter expert, this individual will lead and/or facilitate all quality steering committee meetings for the services of the AHF program.
As a high-energy people-leader, our Manager, Advanced Heart Failure will provide guidance and feedback to a team of fourteen direct reports.  This team is well-supported by the organization with dedicated administrative support, a financial counselor, and data analyst to ensure that the program has all resources needed to maintain an exceptional patient experience.
This is a wonderful opportunity for an individual who thrives in a high accountability environment where your contribution and expertise are valued and innovation is part of our culture.
Penn State Health is a growing health system that offers a competitive salary, a collaborative and patient-focused environment, as well as an exceptional benefits program that includes strong paid time off to promote healthy life – work balance.