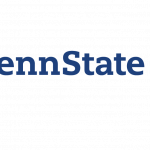 Website Penn State Health
Penn State Health Milton S. Hershey Medical Center is currently seeking applications for a full-time abdominal transplant surgeon to join our Division of Transplantation in our expanding institution.
Position Highlights
·  Join the largest and most experienced transplant team in central Pennsylvania
·  Penn State Health offers a comprehensive transplant program including live donor transplants
·  Competitive salary and generous benefit package
Position Requirements
·   M.D., M.D./Ph.D. or equivalent degree
·   Must be BC/BE in Surgery, ASTS fellowship trained and meet UNOS criteria as a liver transplant surgeon
·   Candidates with multiorgan procurement, multiorgan transplantation and live donor liver transplantation experience preferred
·   A strong commitment to patient care, resident education, clinical medicine and research is desired
About Us
·   Penn State Health is a multi-hospital health system serving patients and communities across 29 counties in central Pennsylvania. It employs more than 14,000 people system wide
·   The system includes Penn State Health Milton S. Hershey Medical Center, Penn State Children's Hospital and Penn State Cancer Institute based in Hershey, Pa.; Penn State Health St. Joseph Medical Center in Reading, Pa.; and more than 2,000 physicians and direct care providers at more than 100 medical office locations.
·   Penn State Health shares an integrated strategic plan and operations with Penn State College of Medicine, the University's medical school.
·   With campuses in State College and Hershey, Pa., the College of Medicine boasts a portfolio of $90 million in funded research and more than 1,700 students and trainees in medicine, nursing, other health professions and biomedical research.
Community
Located in Hershey, Pa., we offer a great place to live, work, play and learn. The Hershey community has excellent schools and a safe friendly environment. We are conveniently located within a short train ride to major cities such as Philadelphia, Baltimore, New York City and Washington, DC.
For more information, please contact Ashley Nippert, Physician Recruiter at anippert@pennstatehealth.psu.edu. Applications may be submitted at the following link: https://tinyurl.com/yy86vttg.
Penn State Health is fundamentally committed to the diversity of our faculty and staff. We believe diversity is unapologetically expressing itself through every person's perspectives and lived experiences. We are an equal opportunity and affirmative action employer. All qualified applicants will receive consideration for employment without regard to age, color, disability, gender identity or expression, marital status, national or ethnic origin, political affiliation, race, religion, sex (including pregnancy), sexual orientation, veteran status, and family medical or genetic information.