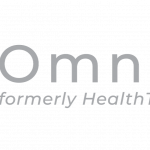 Website OmniLife
Secure communication dedicated to donation and transplant.
Summary
We are looking for a Sales Leader that has experience in selling software in the healthcare industry. If you have commercial experience in Health-IT sales, and have previous experience calling on organ procurement organizations, transplant centers and other key stakeholders in the organ/tissue transplant and donation industry and/or the End-Stage Renal Disease Care Continuum, then this the perfect place for you!
Knows the Donation and Transplantation Audience: 
+ understands OPO and Transplant Center customer/buyer personas and the clinical workflows associated with each in order to effectively represent how the OmniLife service will create value in those organizations
Sales Operations Management:
+ Work with the OmniLife Executive Staff to ensure that key sales metrics are tracked and available to the organization through reports/dashboards in our CRM system
+ Facilitate data entry and management in HubSpot
+ Meeting 1-on-1 with Account Executives to ensure proper sales processes and activities
+ Work with the organization to continually develop appropriate sales playbooks
+ Manage account executives
Sales Execution:
+ Create detailed sales business plans
+ Set and manage sales goals and quotas
+ Manage the entire sales cycle
+ Assist in finding prospects and leads
+ Identify new sales opportunities
+ Build strong client relationships
Generate Valuable Insights:
+ delivers valuable insights to marketing/product teams from:
– sales team personal observations, interactions and discussions with prospects and client
Content Development across all deal stages: 
+ Participate in the development of content libraries in each of the following key areas of the customer journey: Awareness, Education, Selection, Onboarding, Use Optimization/Expansion
+ Collect insights during customer calls and forward to marketing team with additional context notes in order to generate relevant and timely content.
+ Work with marketing team and product team, to update sales presentations with the latest product screen shots, pricing information, customer progress, etc.
+ Generates simple outbound campaigns and automated workflows within HubSpot to guide highly tailored/targeted marketing
Requirements
·       Commercial experience with health-IT sales
·       Experience or connected purpose to the End-Stage Organ Failure Care Continuum, Organ Donation/Transplantation, End-Stage Renal Disease, Dialysis, and payor networks.
·       Experience with HubSpot or similar Marketing, Sales, and Customer Service Hub.
·       Experience giving online/virtual product demonstrations
·       Experience with remote sales positions and working from home office
·       Experience building/leading teams
·       Demonstrated ability to execute revenue and business objectives
Responsibilities Summary
·       Meeting the organizations revenue targets
·       Acting as a Player/Coach with regard to developing OmniLife' s sales strategy and tactics
·       Management of our customer targeting list
·       Ensure the integrity of our CRM system
·       scheduling and delivering product demonstrations virtually
·       Facilitating a handoff of BANT qualified leads to Account Executives
·       Attend conferences and tradeshows
·       Semi-Frequent travel to provide onsite demonstrations to transplant centers and organ procurement organizations
·       Attend appropriate customer networking opportunity
·       Continually cultivate a pipeline of sales talent