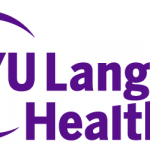 Website NYU Langone Health
The NYU Langone Transplant Institute is seeking a transplant pulmonologist. The lung transplant program started in February 2018, and has rapidly grown to be a leader in the Northeast. The successful candidate will have the opportunity to complement this growth and expand on his/her interests. Clinical responsibilities include outpatient clinic, inpatient service, critical care for pre and post-transplant patients, ECMO support, bronchoscopies, participation in educational and programmatic conferences, mentoring of pulmonary fellows, and involvement in clinical research as desired.
Applicants must be committed to providing patient care as a member of a cohesive, multidisciplinary, fully integrated transplant team.   Our focus is on safe, high quality patient care, teaching and research.  We have an integrated medical and surgical care model with a committed and highly qualified team of transplant nurse practitioners, pharmacists, social workers and administrative staff.
Requirements:  Board certification in Internal Medicine; board certification in Pulmonary/Critical Care; Must have completed a Lung Transplant Fellowship and have at least three years of experience as an attending physician.
Interested applicants may obtain more information by submitting a letter of interest and curriculum vitae to:
Brigitte Sullivan
Executive Director
NYU Langone Transplant Institute
550 First Ave., HCC 7A
New York, NY 10010