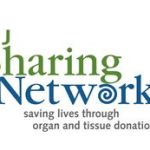 Website NJ Sharing Network
Please ensure to submit a cover letter and resume by visiting our careers website.
Duties and Responsibilities:
When working on organ cases the Surgical Recovery Specialist ensures the operating room is set up with sufficient and appropriate materials and supplies, sets up back table with required containers, packaging, tubing, solutions and maintains a sterile field. Perfuses, prepares and packages organs with appropriate tissue typing per regulatory requirements. Responsible for the recovery of organs for research. Assists with post-mortem care. Assists with training new recovery staff.
When working on tissue cases the Surgical Recovery Specialist assess, preps and performs tissue recovery, packaging and labeling of tissues using sterile technique according to accrediting agencies and processors standards.
This position requires 24-hour on-call status and is required to work extended periods, including 24-hour and overnight shifts. Responsible for all regulatory compliance pertaining to tissue donation. Responsible for timely compliance with all Network programs and policies.
Education and Experience:
High School degree or equivalent, plus one to two years of experience as a surgical technician or equivalent/related experience are required.
Encouraged to take the AATB Certification – Certified Tissue Bank Specialist (CTBS).
New Jersey Organ and Tissue Sharing Network (NJ Sharing Network) is an equal opportunity employer. All qualified applicants will receive consideration for employment without regard to race, creed, color, national origin, nationality, ancestry, age. sex/gender (including pregnancy), marital status, civil union status, domestic partnership status, familial status, religion, affectional or sexual orientation, gender identity or expression, atypical hereditary cellular or blood trait, genetic information, liability for service in the Armed Forces of the United States, or disability or any other class protected by Federal, State or Local laws.