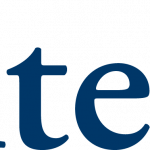 Website MontefioreNYC Montefiore Medical Center
Montefiore Einstein Medical Center for Transplant is seeking an experienced transplant hepatologist to serve as Transplant Medical Director. Montefiore Medical Center is a large academic medical center in New York City, and is the primary teaching hospital of Albert Einstein College of Medicine. Montefiore Health System is a multibillion-dollar health care system in New York and Hudson Valley including multiple hospitals and clinics throughout the region. Academic appointment in Department of Medicine, Division of Hepatology is offered at Einstein, with the rank based on the candidate's qualifications. Assistant, Associate, or full Professors are eligible to apply. Montefiore's liver transplant surgeons, two adult hepatology fellows (one ACGME approved), two ASTS transplant surgery fellows, and a dedicated liver medicine service supported by medicine housestaff, hospitalists and PAs. The Center maintains a dedicated med-surg liver transplant floor and state of the art outpatient practice locations. The liver transplant program at Montefiore has been steadily growing since program inception in 2008, including a live donor liver program, a dedicated liver cancer program and clinic, an NIH supported liver research center, a biorepository and clinical research support, and strong hospital support for marketing and outreach. Program quality and outcomes have been outstanding. Given these resources, the Medical Director of liver transplant is a high-profile position within the medical center and nationally.
The candidate should have at least 5 years post Fellowship experience in clinical transplant hepatology and meet UNOS (United Network for Organ Sharing) criteria as a primary physician of a Liver Transplant Program. The Medical Director job description includes strategic planning, outreach, business development, quality, faculty and staff oversight, regulatory affairs, and research/education in hepatology and transplant. Therefore, successful candidates will have strong communication and leadership skills, internal motivation and independence, and ability to devise and execute a plan to build the program.
To Be Considered
We offer a competitive salary and an excellent benefits package. Interested individuals should call at 718.920.2937 or email their CV to Recruiting Manager, John C. Pinto at jpinto@montefiore.org.
Montefiore (https://www.montefiore.org) is an equal employment opportunity employer. Montefiore will recruit, hire, train, transfer, promote, layoff and discharge associates in all job classifications without regard to their race, color, religion, creed, national origin, alienage or citizenship status, age, gender, actual or presumed disability, history of disability, sexual orientation, gender identity, gender expression, genetic predisposition or carrier status, pregnancy, military status, marital status, or partnership status, or any other characteristic protected by law.
About Montefiore, DOING MORE (sm)
DOING MORE means building on a history of firsts to create the future of healthcare. For over 100 years, we have been pioneering patient-centered research and providing exceptional personalized care with over six million patient interactions a year in communities across the Bronx, Westchester, and the Hudson Valley.  Comprised of Montefiore Health System and Albert Einstein College of Medicine, we are pushing the boundaries of medicine with innovations such as the intravenous cardiac pacemaker and one of the nation's first pediatric kidney transplants.  Montefiore Medicine is a leading academic medical organization with a multi-organ transplant program located in New York City. At Montefiore Einstein Medical Center for Transplantation, exceptional outcomes, technical innovation and clinical excellence define our program.