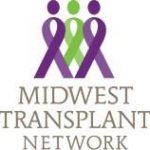 Website Midwest Transplant Network
Great work environment with people striving to save lives!
Are you ready to help Midwest Transplant Network (MTN), the Organ Procurement Organization (OPO) serving a population of 5.5 million in Kansas and Missouri, achieve our mission of saving lives by joining our team? MTN is actively seeking an individual to assume the position of Director, Surgical Services. This is a full-time position based out of the Westwood, KS office. The Director, Surgical Services is responsible for the management and supervision of all aspects of surgical and recovery services within the organ procurement department. Shall foster an organizational culture based on collaboration, support and feedback.
ESSENTIAL JOB FUNCTIONS
ADMINISTRATIVE
Provides creative, organized and results oriented leadership necessary to direct development so that organizational objectives and overall department goals are successfully addressed.
Manages assigned staff toward accomplishment of MTN's Mission including: employee selection, scheduling and job assignment; training and development; counseling and coaching; appraisal and recognition; and recommending salary, promotional and disciplinary actions in accordance with existing policies and procedures.
Maintains active communication with Sr. Director, Organ Procurement Services on all issues regarding recovery and preservation.
Works closely with the Director, Organ Procurement Clinical Services to ensure continuity in process delivery.
Works closely with the Director, Tissue Procurement Services to coordinate all aspects of recovery suite operations.
Provides information and interacts with the MTN Leadership team and key external contacts on organ procurement issues to maintain a high level of service and support.
Responsible for interpreting and ensuring organizational compliance with all federal, state and/or local laws and/or regulations including those of the FDA, CMS, OPTN/UNOS, AOPO, OSHA and AORN.
Works with Director, Tissue Procurement Services to create a culture of communication between organ and tissue surgical suite staff, which maximizes efficiency and effectiveness to support the mission of MTN.
Maintains current knowledge of MTN, OPTN and UNOS policies.
Actively fosters collaborative relationships with key hospital, transplant, AOPO and other OPO staff members to ensure effective communication and workflow throughout the donation process.
CLINICAL
Participates in administrative call schedule to ensure efficient operation of donor activities.
Oversees all aspects of the organ recovery process.
Regularly assesses and identifies opportunities for improvement in preservation processes and leads/coordinates improvement efforts.
Ensures compliance with established quality assurance standards as well as local, state and federal regulations relating to organ procurement to demonstrate commitment to quality.
Maintains efficiency of surgical services to manage supply costs and implement standards to address regulations.
Maintains effective use of Operating Rooms to balance utilization of organ and tissue recoveries, organ pumping or other related activities.
Ensures equipment is in proper working order, effectively addresses technical difficulties or problems with supplies/equipment; maintains oversight of sterilization, OR instruments and recommends quality improvements as they relate to supplies.
GENERAL
Maintains confidentiality of MTN business.
Makes efficient and effective use of own time.
Sets and meets realistic goals and deadlines.
Attends and actively participates in departmental and organizational meetings.
Performs other related job duties as required and assigned
QUALIFICATIONS AND PHYSICAL DEMANDS
Undergraduate degree in health sciences or equivalent. RN licensure, or other allied health certification. Master's degree preferred.
Minimum five years experience in an Operating Room Leadership position familiar with complex operating room needs.
Certified Transplant Preservationist (CTP) Certification preferred.
Proven ability to lead a team, coordinate internal and external resources and achieve measurable results against goals.
Excellent communication and interpersonal skills. Strong analytical and problem-solving skills.
Strong organizational, problem analysis and decision-making skills. Demonstrated ability to motivate peers and achieve cooperation.
Microsoft office proficiency required.
Ability to work a minimum of 40 hours per week and participate in 24-hour call. Required to work for extended periods of time with few breaks.
Ability to lift 50 pounds and transfer short distances.
Must maintain a valid driver's license in accordance with MTN motor vehicle policy. Must have reliable personal automobile transportation to be used with company reimbursement using IRS guidelines. Must be able to travel within the service area by ground or air.
Excellent organization and time management skills; ability to function independently and collaboratively; good problem-solving and creative thinking skills and well-developed personal stress management skills.
Possess manual dexterity sufficient to operate telephones, computers and surgical equipment.
Ability to speak and communicate clearly in order to accurately convey information to donor families, hospital staff and transplant/procurement personnel in person or by phone.
Ability to hear at normal audio levels of speaking whether in person or over the phone.
Vision correctable to 20/40 to read patient charts.
OSHA Category II – Occasional exposure to bloodborne pathogens while performing assigned job duties. Bloodborne pathogens protection is required.
Home internet and wireless phone access may be required.
Behavioral Competencies
Respect: Builds a positive and supportive foundation inviting open, honest, and clear communication. Fosters a sensitive, supportive, and trustworthy environment, which promotes active listening and strengthens rapport throughout all interactions. Cultivates teamwork through acceptance and inclusion by valuing differences and empowering strengths.
Excellence: Demonstrates excellence by going above and beyond, while maintaining compassion and humility in all interactions. Demonstrates a high rate of achievement and success for the organization through proactive objectives centered on the overall mission and vision. Consistently models a positive attitude, a willingness to help others, and a dedication to improvement. Takes full responsibility for their role and challenges themselves to find workable solutions.
Accountability: Demonstrates the highest ethical standards, by honoring commitments to each other and professional partners. Executes all interactions through honesty and transparency. Demonstrates responsibility and integrity through ownership of the mission. Utilizes resources appropriately.
Leadership: Empowers, mentors and encourages all staff, while displaying a high-level of professionalism. Demonstrates ability to cultivate teams and relationships through open lines of communication, honesty and respect. Handles challenges with compassion by developing trust through respectful feedback and support. Acts as a resource by providing the tools, which enable others to reach their highest potential.
It is the policy of Midwest Transplant Network (MTN) to provide equal opportunity in employment to all employees and applicants for employment. No person will be discriminated against in employment because of race, color, religion, sex (including pregnancy), sexual orientation, gender identity, gender expression, ethnic origin, age, genetic information, disability, protected veteran status, arrest record, or any characteristic protected by applicable federal, state or local laws. In addition, the organization complies with applicable state and local laws governing non-discrimination in employment in every location in which the organization has facilities. This policy applies to all terms and conditions of employment, including, but not limited to, hiring, placement, promotion, termination, layoff, recall, transfer, leaves of absence, compensation, training, employee activities and general treatment during employment.
MTN is committed to complying with state and federal disability laws and makes reasonable accommodations when requested by a qualified applicant or employee with a disability to enable the applicant or employee to be considered for the position he or she desires, to perform the essential functions of the position in question, or to enjoy equal benefits and privileges of employment as are enjoyed by other similarly situated employees without disabilities , unless the accommodation would impose an undue hardship on the operation of MTN's mission.