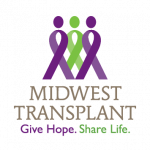 Website Midwest Transplant Network
Midwest Transplant Network is seeking a full-time Associate HLA Laboratory Director.
Description:
With a mission to save lives by honoring the gift of donation with dignity and compassion, Midwest Transplant Network (MTN) has been connecting lives in the Kansas and western Missouri communities for over 45 years. The successful development of organ and tissue transplantation is one of the most extraordinary triumphs of modern medicine, and MTN works to increase education and awareness to fulfill the serious need for organ and tissue donors and make it possible to deliver this miracle. MTN is a federally certified not-for-profit Organ Procurement Organization (OPO) and works with donors, donor families and hospitals to extend legacies, provide hope and give life.
Since its inception in 1973, the MTN laboratory has been a leader in HLA testing and the sole provider of histocompatibility services for solid organ transplantation in Kansas and the western half of Missouri. In a concerted effort to keep abreast of new developments in the histocompatibility field, the laboratory has been a major contributor and participant in national and international histocompatibility workshops and has been involved in projects such as Next Generation Sequencing.
The flow cytometry laboratory was established in 1982 to complement the transplant program and has since expanded to encompass immune monitoring outside the transplant field. Prospective three-color crossmatches for regraft patients has become standard in our crossmatch protocol. The molecular diagnostics department was established in 1992 and was the first in the area to develop Cytomegalovirus testing by PCR. HLA typing for Class I and Class II is routinely performed by molecular methods.
Responsibilities:
Under the general direction and guidance from the HLA Laboratory Director, perform all aspects of laboratory functions which include, clinical, technical, quality and administrative and managerial duties.  In the absence of the HLA Laboratory Director, the Associate HLA Laboratory Director is to assume and fulfill the role as the HLA Laboratory Director and be responsible for the overall operation and administration of the laboratory.
Oversees all the research, development and educational activities within the laboratory.
Provides technical consultation and assistance to the laboratory staff.
Participates in quality control, quality assurance, quality improvement, regulatory compliance, safety and productivity of the testing performed.
Participates in laboratory management, administration, budgeting and strategic planning.
Provides education for new staff and rotating clinical residents and fellows.
Interacts and provides consults to clinicians with the support from the HLA Laboratory Director.
Serves as a liaison to other departments within the organization and other transplant centers.
Must be accessible to the laboratory to provide on-site, telephone or electronic consultation at all times.
May also perform the duties of technical supervisor, clinical consultant, general supervisor, and testing personnel, according to the scope and responsibilities as outlined by CLIA (42 CFR 493.1451, 42 CFR 493.1457, 42 CFR 493.1463 and 42 CFR 493.1495, respectively) and all pertinent regulatory agencies, or delegate these responsibilities to personnel meeting appropriate qualifications.
Qualifications:
PhD in a chemical, physical, biological or clinical laboratory science from an accredited institution, or be a Doctor of Medicine or osteopathy licensed to practice medicine or osteopathy in the State of Kansas or Missouri.
Board eligible or certified and continue to be certified: (1) in clinical time or combined anatomic/clinical pathology by the American Board of Pathology or the American Osteopathic Board of Pathology or other appropriate medical board, or (2) by a Board approved by U.S. Department of Health and Human Services for high complexity testing.
2 years full-time post-doctoral laboratory training or experience in immunology, histocompatibility, immunogenetics, or a related field, or a residency in clinical or combined anatomic/clinical pathology or other related medical specialty.
2 years full-time post-doctoral training in directing or supervising high complexity testing in human histocompatibility and immunogenetics in an accredited or approved laboratory.
Ability to work a minimum of 40 hours per week and participate in 24-hour call.