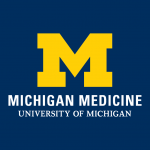 Michigan Medicine - The University of Michigan Transplant Center
Job Summary
The University of Michigan Transplant Center encompasses our adult kidney, pancreas, liver, heart and lung transplant programs as well as pediatric kidney, liver and heart transplant programs. The Center has oversight of 210 staff FTE's and includes over 70 faculty from multiple departments. Our transplant center teams perform 350 – 400 transplants per year.
The Transplant Center Administrator will partner with the Transplant Center Director to manage Center operations and execute strategic initiatives of the Center that are aligned with the overall Michigan Medicine mission.  The Transplant Center Administrator will advance Transplant Center initiatives centered on integration, authority and accountability of faculty and staff efforts related to transplantation.
The Transplant Center Administrator has additional reporting structure accountability to the Associate Hospital Director for Perioperative and Rehabilitation services.
Mission Statement
Michigan Medicine improves the health of patients, populations and communities through excellence in education, patient care, community service, research and technology development, and through leadership activities in Michigan, nationally and internationally.  Our mission is guided by our Strategic Principles and has three critical components; patient care, education and research that together enhance our contribution to society.
Why Join Michigan Medicine?
Michigan Medicine is one of the largest health care complexes in the world and has been the site of many groundbreaking medical and technological advancements since the opening of the U-M Medical School in 1850. Michigan Medicine is comprised of over 26,000 employees and our vision is to attract, inspire, and develop outstanding people in medicine, sciences, and healthcare to become one of the world's most distinguished academic health systems.  In some way, great or small, every person here helps to advance this world-class institution. Work at Michigan Medicine and become a victor for the greater good.
What Benefits can you Look Forward to?
 Excellent medical, dental and vision coverage effective on your very first day
2:1 Match on retirement savings.