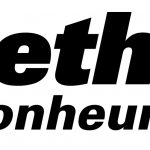 Website Methodist Le Bonheur Healthcare
Organizes, plans and directs department operations to comply with hospital policy and objectives.  Establishes and implements departmental philosophy, goals and objectives, standards, policies and procedures to achieve quality patient care and customer service.  Maintains accountability of clinical and operational functions.  Models appropriate behavior as exemplified in MLH Mission, Vision and Values.
Minimum Requirements:
Bachelor's degree in Nursing from an accredited program
Five (5) years nursing experience required
Three (3) years progressive management experience in nursing leadership
Licensed to practice as a professional nurse in the state where work is performed or compact license.
BLS certification
Knowledge/Skills/Abilities:
Demonstrated skill in personnel management and interpersonal relations.
Ability to understand and prepare complex written materials, such as business plans and contracts.
Ability to effectively communicate with all levels of associates, management, physicians, outside review agencies, patients and families.
Ability to lead and motivate and maintain relationships with individuals and groups of people toward accomplishment of work and organizational goals.
Skill in negotiating with and between individuals and groups of people, including associates, management and physicians.
Ability to plan and schedule task and projects and to maintain control of own and others' workflow.
Skill in developing and implementing long-range plans and programs.
Ability to work without close supervision or professional guidance and to exercise independent judgment.
Basic knowledge of information systems.
Key Job Responsibilities:
Demonstrates fiscal responsibility for departmental budgets.
Plans, organizes, implements, and monitors departmental activities and operations in collaboration with Directors and Medical Director.
Plans and schedules work ensuring distribution of assignments and adequate staffing based on workload and productivity standards.
Directs a unit-based Performance Improvement Program in which individuals are an integral part of the Performance Improvement process.
Hires, develops and maintains a competent, productive and quality-conscious workforce while maintaining own management competencies.
Promotes awareness and ensures Associates' compliance with safety standards.
Assures compliance with hospital policy and regulatory agency requirements.
Integrates organizational/administrative/corporate goals and objectives into unit/department operations and communicates these goals and objectives to Associates.
Ensures good working relationships between departments; serves as a resource and liaison with physicians for advanced problem solving related to operations.