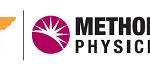 Website Methodist Healthcare
Be treated well.
The James D. Eason Transplant Institute, in partnership with Methodist University Hospital and the University of Tennessee Health Science Center is actively seeking a Transplant Nephrologist (tenure or non-tenure track) to join our successful and large volume clinical and research institute.  This position offers an outstanding compensation and benefits package with research funding for interested candidates and can accommodate J-1 visa requirements.  Candidates must be Board Certified/Eligible and have ACGME Accredited Residency Training and Transplant Fellowship Training
The James D. Eason Transplant Institute is a large volume transplant center performing approximately 130 adult and pediatric liver transplants and 130 kidney transplants annually.  Nationally recognized for its success with kidney, liver, kidney-pancreas and pancreas transplants, the Institute has been a leader in the field for more than 30 years.
Transplant Nephrologists are University of Tennessee faculty with a clinical appointment within the Transplant Institute at Methodist University Hospital. Academic rank and salary are commensurate with experience.  The University of Tennessee Health Science Center is an EEO/AA/Title VI/Title IX/Section 504/ADA/ADEA Employer.
Review of applications will begin immediately and will continue until the position is filled. Interested candidates should send their CV to:
James D. Eason, M.D.
Endowed Chair of Excellence in Transplant Surgery
Professor of Surgery
Chief of Transplantation
University of Tennessee/ Methodist Transplant Institute
1211 Union Avenue, suite 340
Memphis, TN, 38104
Jeason1@uthsc.edu
901-478-0588