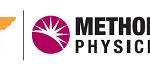 Website Methodist Healthcare
Be treated well.
The James D. Eason Transplant Institute, in partnership with Methodist University Hospital and the University of Tennessee Health Science Center is actively seeking a Transplant Hepatologist (tenure or non-tenure track) to join our successful Transplant Institute. Transplant Hepatologists are University of Tennessee faculty with a clinical appointment within Transplant Institute at Methodist University Hospital.
The newly endowed Transplant Research Institute has  well established basic science and translational research programs to complement the clinical endeavor. An Endowed Chair with funding for clinical and translational research is available for qualified candidates.
This position offers an outstanding compensation and benefits package above the national average and can accommodate most visa requirements including J1 visa.  The hepatology division is supported by a Hepatology Fellow and a Gastroenterology fellow. The out-patient operations are supported by a dedicated team of Nurse Practioners and coordinators.
Interested candidates should send their CV to:
James Eason, MD, FACS
Chief of Transplantation, Professor of Surgery
University of Tennessee Health Science Center
jeason1@uthsc.edu
901-516-7469
Program Director
Methodist University Transplant Institute
1211 Union Avenue, suite 340
Memphis, TN, 38104