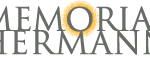 Memorial Hermann Health System
Providing hope and life-restoring care to patients with end-stage organ failure is the mission of the Transplant Center at Memorial Hermann-Texas Medical Center. As a regional and national leader in the field of transplantation, our experienced physicians and staff provide state-of-the-art, compassionate, multidisciplinary care to adult and pediatric patients with end stage liver, kidney, pancreas, lung and heart disease.
Memorial Hermann's affiliation with McGovern Medical School at The University of Texas Health Science Center at Houston (UTHealth) creates an environment for groundbreaking research and innovative patient care, resulting in more treatment options, faster recovery times and improved outcomes for patients. The Transplant Center is committed to guiding and supporting our patients and their loved ones through the transplant process.
Job Summary
Key clinical position that oversees all clinical activities and outreach activities for Memorial Hermann – The Medical Center Abdominal Transplant Program. Seeking experienced leader in Transplant capable of building a robust Abdominal Transplant Program.
Position responsible for supervision and management of non-licensed staff within the clinical service line; serves as support to the management team to enhance the functional efficiency of the service line, ensuring the availability of needed supplies and equipment.
Minimum Qualifications
Education:  Bachelors degree in Business or related field
Licenses/Certifications:  (None)
Experience / Knowledge / Skills:
Five (5) years healthcare experience working in a clinical setting; previous management experience preferred
Demonstrated ability to communicate effectively (verbal and written) with all levels of staff
Demonstrates commitment to the Partners-in-Caring process by integrating our culture in all internal and external customer interactions; delivers on our brand promise of "we advance health" through innovation, accountability, empowerment, collaboration, compassion and results while ensuring one Memorial Hermann.
Principal Accountabilities
Identifies operational barriers and develops and implements tools/processes to remove them, following-up as necessary; identifies and responds appropriately to problems within the department; monitors service line operating budget, managing monthly financials to ensure adequate staffing and supply; serves as project manager for service line-specific projects of varying complexity.
Screens non-licensed staff and makes hiring recommendations; addresses performance issues and takes corrective action as necessary; participates in the performance review process in a timely and effective manner; develops and produces reports, letters, memoranda, meeting minutes and other unit/department correspondence as appropriate.
Ensures safe care to patients, staff and visitors; adheres to all Memorial Hermann policies, procedures, and standards within budgetary specifications including time management, supply management, productivity and quality of service.
Promotes individual professional growth and development by meeting requirements for mandatory/continuing education, skills competency, supports department-based goals which contribute to the success of the organization; serves as preceptor, mentor, and resource to less experienced staff.
Other duties as assigned.