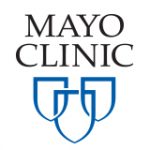 Website MAYO CLINIC
What if your career could change your life?
Seeking Operations Administrator for the Mayo Clinic Transplant Center in Phoenix, Arizona. Mayo's Transplant Center in Arizona is presently the 4th largest program in the country with a strong track record of growth, quality outcomes and innovation. Transplantation is a strategic priority for Mayo Clinic in Arizona and Mayo's other sites in Minnesota and Florida. Mayo Clinic in Arizona is ranked #1 in Arizona by US News and World Report and is on the US News Honor Roll nationally. Additionally, Mayo Clinic is undergoing unprecedented growth in Arizona and is embarking on a $700m project to expand its campus which includes new outpatient space and inpatient beds for the Transplant Center.
We seek a dynamic and experienced administrator who can help our Transplant Center continue its path of innovation, quality, growth and patient centered care.
The administrator occupies a unique leadership role within the organization. One of the successes of Mayo has been the collegiality and mutual support demonstrated by physician and administrative leadership. This partnership brings together the clinical and managerial talents necessary to achieve the Mayo Clinic strategic and operating plan. The administrative and physician leadership roles cannot be separated. The purpose of the partnership is: * To translate the institutional vision to meaningful and effective operational responses * To bring an institutional perspective to daily decisions and to bring an operational perspective and experience back to the institution * To see, initiate and organize opportunities to improve service and quality and to act as a catalyst for realizing these improvements *
Master's degree in business, health care administration or related field and five years healthcare management experience required. Operational experience must include demonstrated ability to work collaboratively with multiple disciplines (i.e., physician, scientist, administrative, supervisory, and allied health staff.) Must have demonstrated competencies in leadership, management, operations and communication.
Learn and grow among the best in your field at the nation's top hospital (U.S.News & World Report, 2018-2019), ranked No. 1 in more specialties than any other care provider. At Mayo Clinic, you'll use the power of collaboration to achieve the highest standards for medical care and health improvement, working in the largest integrated, not-for-profit medical group practice in the world with over 60,000 employees. You're invited to contribute to a unique environment that brings together the best in patient care, groundbreaking research and innovative medical education.
CLICK HERE to apply online and learn more about Mayo Clinic and the vast array of opportunities that await you.
©2019 Mayo Foundation for Medical Education and Research. Post offer/pre-employment drug screening is required. Mayo Clinic is an equal opportunity educator and employer (including veterans and persons with disabilities).