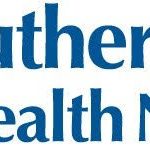 Website Lutheran Health Network
Lutheran Medical Group in Ft. Wayne, IN is seeking a BE/BC Advanced Heart Failure/Transplant Cardiologist.   Must have Heart Transplant, VAD and ECMO training and experience.
Join a large, dynamic, multidisciplinary Cardiology group of CV surgeons, Non-Invasive Cardiologists,  Interventional Cardiologists, Electrophysiologists, Advanced Heart Failure and Heart Transplant Cardiologists in Ft. Wayne, IN.  With our own heart transplant program, as well as research opportunities available within our own research organization, Lutheran Health Network provides the full spectrum of cardiology care to northeast Indiana.
The Lutheran Transplant Center team has been delivering heart transplant services for more than 30 years. Our multidisciplinary team includes:
Transplant cardiologists
Cardiovascular surgeons
Specially trained anesthesiologists
Medical transplant specialists
Transplant & outreach coordinators
Pre-transplant monitoring and post-surgical care
Social workers
Pharmacists
Dietitians
Cardiopulmonary rehab specialists
A comprehensive compensation package will be offered and may include:
Competitive Base Salary plus Incentive
Commencement Bonus
Potential for Medical Education Debt Repayment
Potential for fellowship stipend
Relocation Expenses
CME, Licensure, Dues, Subscriptions
Health and Retirement
Vacation
Lutheran Hospital is a 396-bed tertiary care center in Ft. Wayne, Indiana. Since 1904, Lutheran Hospital has maintained its commitment to meeting the healthcare needs of northeast Indiana. Key services include Cardiac Care, Children's Hospital, Comprehensive Cancer Center, Emergency Medicine including the only Pediatric Emergency Department in the region, Musculoskeletal Center and Neurological Services, Cardiac and Renal transplant center.
Fort Wayne, Indiana
Rated #1 city in Indiana to raise your kids
Second largest city in Indiana with a population of 360,000+
Named All-American City Award and a City of Livability
Always ranked in the top 10 Lowest Cost of Living cities in the country
10 minute drive to work – no traffic!
Over 25 miles of connected trails for walking, running, hiking and biking
Excellent public, private, and parochial schools, as well as colleges and universities
Active academic community, including Indiana University School of Medicine and The Fort
Wayne Medical Education Program, a family practice residency program
87 public parks, 25 golf courses and 300 lakes within 50 miles of Fort Wayne
Family activities: the award winning Children's Zoo and Science Central Art and cultural: Fort
Wayne Philharmonic, Fort Wayne Museum of Art, and the Botanical Conservatory
Rated #1 city in the country for minor league sports (baseball, basketball, football, hockey, and
NCAA Division I college sports)
Close to Indianapolis (two hours), Chicago, Cincinnati, and Detroit (three hours)
www.visitfortwayne.com
www.cityoffortwayne.org
www.fwchamber.org