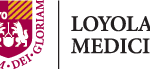 Website Loyola Medicine
Loyola Medicine, is a leader in academic medicine and healthcare services based in Chicago's western suburbs and a member of Trinity Health, one of the nation's largest Catholic health systems.
Loyola University Medical Center (LUMC) is one of only three centers in Illinois that perform transplantation of five major solid organs: heart, lung, liver, kidney and pancreas. We began our solid organ transplant program in 1971 with our first kidney transplant. Loyola established Chicago's first heart transplant program in 1984, Chicago's first lung transplant program in 1988 and our liver transplant program in 1997.
Due to the growth of Loyola's Transplant programs, we are looking for experienced Transplant Leaders to join the Loyola Family.  We currently have leadership opportunities for the Lung, Kidney and Liver Transplant departments.
Position Summary:
Manages patient services relative to Loyola's transplant program. Scope of responsibility includes organ transplant/procurement, inpatient/outpatient clinics, admissions, discharge and education.
Implements, monitors and reports compliance with LUMC quality initiatives, nursing practice, safety and patient satisfaction. Actively interacts with Transplant Leaders and Hospital Administration in the development, implementation and compliance with all managed care contracts to include RFI activities and contract approval processes.
Oversees and maintains accountability for compliance with all regulatory standards including The Joint Commission, The United Network for Organ Sharing (UNOS), Illinois Department of Public Health, Center for Medicare and Medicaid Services, and Illinois licensing requirements as well as Focused QAPI (Quality Assurance Performance Improvement).
Provides oversight of operational budget and planning for services within span of control to include FTE and expense control. Provides direct human resource management of departmental FTEs to include hiring, termination, annual productivity management, evaluation and competencies. Communicates and coordinates physician scheduling of quality and safety initiatives. Develops and implements appropriate interdisciplinary policies and procedures.
Minimum Education:
Required: Master's Degree
Specify Degree(s): Nursing
Minimum Experience:
Required: 3-5 years of experience working for an Academic Transplant Center or Organ Procurement Organization
Preferred: 6-10 years of experience working for an Academic Transplant Center or Organ Procurement Organization
Licensure/Certifications:
Required: Current Registered Nurse License State of Illinois
Preferred: Certified Clinical Transplant Coordinator (CCTC)
Trinity Health's Commitment to Diversity and Inclusion
Trinity Health employs about 133,000 colleagues at dozens of hospitals and hundreds of health centers in 22 states. Because we serve diverse populations, our colleagues are trained to recognize the cultural beliefs, values, traditions, language preferences, and health practices of the communities that we serve and to apply that knowledge to produce positive health outcomes. We also recognize that each of us has a different way of thinking and perceiving our world and that these differences often lead to innovative solutions.
Trinity Health's dedication to diversity includes a unified workforce (through training and education, recruitment, retention and development), commitment and accountability, communication, community partnerships, and supplier diversity.