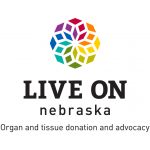 Website Live On Nebraska
Join our mission and help give the most precious gift of all…life!
Are you eager to advance your career and embrace a leadership position?
We are looking for an ambition leader to advance our Communication Services team. Responsibilities include leading our organ and tissue donation process from referrals to approaching families for tissue donation, ensuring adherence to all regulatory requirements, and continually striving for organizational effectiveness.
·        A bachelor's degree in healthcare or related field
·        3 years of supervisor experience is required
·        Certified Tissue Bank Specialist is required
·        5 years of donation communication experience is highly preferred
If you strive for excellence, excel at motivating others and thrive on the opportunity to save more lives this could be the next step in your career.