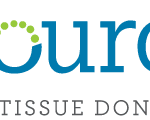 Website LifeSource
The Upper Midwest Organ Procurement Organization (doing business as LifeSource) located in Minneapolis, Minnesota, partnered with WittKieffer to seek an experienced healthcare executive to serve as its next CEO. This is a rare opportunity to join a dynamic organ procurement organization (OPO) with a strong national and international reputation, driven by an extraordinary mission and a dedicated, collaborative workforce. LifeSource is recognized by its various partners and collaborators as a leader in innovation and performance excellence. This opportunity is available because of the upcoming retirement of Susan Gunderson, who founded the organization and has served as its CEO for over 30 years. The next CEO of LifeSource will be warmly welcomed by the organization and the broader community as the next era begins.
Established in 1989, LifeSource is one of 57 OPOs in the United States. Each OPO has its own designated service area to facilitate the organ donation and transplantation process. LifeSource serves the second largest geographical region, focusing on Minnesota, North Dakota, South Dakota and portions of western Wisconsin. Last year, LifeSource generated over $54 million in net service revenues, and its total operating expenses were $52.5 million, for a net income of $1.6 million. An additional $3 million in income came from investment earnings, contributions and grants. The financial performance in 2020 was down slightly from 2019 because of the impact of the pandemic but also demonstrated the agility and resilience of the organization to respond quickly to unpredictable and unprecedented changes impacting the entire health care industry.
With both regulatory and technological changes occurring in the industry, the next CEO must be a visionary and innovative change leader, with a growth-oriented mindset and the ability to balance strategic and tactical skillsets. While the CEO must be a mission- and values-driven leader and a skilled communicator and storyteller, they will also need the business orientation and financial acumen to leverage data and analytics for improved business performance. Equally important is the ability to build and maintain effective relationships with multiple key stakeholders, including those with competing interests.
The CEO will be an authentic, accessible leader who is direct, candid, and honest in communications and can effectively align people and teams around a common purpose. This leader must be an active listener who values and appreciates the ideas and viewpoints of others, fosters an environment of diversity and inclusion, is inspirational and empowering of others, and can establish trust and common ground with a variety of stakeholders. The ideal candidate will bring deep experience in healthcare—ideally within the OPO space—with a demonstrated track record of leading complex organizations within a highly regulated environment during times of significant change and transformation.
Confidential inquiries, nominations and expressions of interest can be submitted to the WittKieffer Candidate Portal by clicking here. For additional questions, please contact the consultants supporting this search, Michelle Johnson and Sarah Zielke, through the office of Trey Wilson, preferably via email at twilson@wittkieffer.com or 314-754-6065.