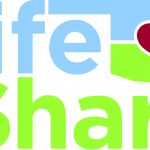 Website LifeShare Transplant Donor Services of Oklahoma
Job Title: Director of Business Intelligence
Reports To: Vice President of Quality Systems
Work Schedule: Full-Time
Exemption Status: Exempt
Blood Borne Pathogen Category: Category 3
GENERAL STATEMENT (Summary of Duties and Responsibilities):
This position provides oversight to the Business Intelligence department.  The Director of Business Intelligence will lead the organization's data analytics strategy and serve as an internal subject matter expert responsible for the compilation, analysis and reporting of data affecting the organization.  In collaboration with the Vice President of Quality Systems and the Leadership team, monitors key performance indicators regularly to ensure consistent evaluation for opportunities of improvement.
ESSENTIAL JOB FUNCTIONS:
Must exhibit and model LifeShare's organizational clarity (core purpose, core values, business definition, and strategic anchors) in all job functions and in all interactions both internal and external to LifeShare.
Provides leadership, development, and management of the Business Intelligence department.
Responsible for reporting key performance data, both retrospectively and prospectively, to the leadership team on a regular basis.
Regular and systematic review of internal data against nationally reported data to ensure consistency, where applicable.
Supports the organization as a resource for collecting and verifying data to assist with  organ and tissue research opportunities that may result in publications and abstracts.
Responsible for organizational data governance.
Supports the Business Intelligence department to build reports, analysis, and visualizations to assist the organization with their efforts to maximize donation potential.
Supports the training and education of Business Intelligence concepts and tools to the organization.
Supports the Business Intelligence department in electronic medical record design enhancements.
Recommend recruitment, cultivate professional development, and perform annual reviews of staff members. Provide effective guidance and management to retain a motivated professional workforce. Develop effective reward and recognition programs.
NON-ESSENTIAL JOB FUNCTIONS:
Note:  These "non-essential job functions" represent job functions which the incumbent is responsible for performing.  However, if necessary, these job functions could be performed by other personnel.
Maintains and advances technical knowledge and skill through professional education and training.
Represents LifeShare nationally related to donor data and analytics best practices.
Performs other duties as directed by Vice President of Quality Systems.
PHYSICAL ENVIRONMENT/WORKING CONDITIONS:
This is a full-time position based in Oklahoma City. Normal hours may include planning time, consultation with staff in Oklahoma City, Tulsa and the regional locations.
Additional hours or on-call duties are required, as needed to ensure compliance with regulatory requirements to facilitate timely documentation and communication.
Travel by personal auto, charter or commercial aircraft may be required with reimbursement for personal auto use provided by the company policy according to the
IRS policy (non-essential job function).
Must be able to effectively communicate in a variety of environments.
Position requires finger dexterity which would normally be used to operate a telephone, calculator, and computer equipment.
Must have command of the English language and be able to speak clearly to convey information to business contacts and other LifeShare employees over the phone and in    person.
Requires ability to work under stress with numerous interruptions, distractions, and changing priorities.
Must have the mental capacity to retain business and technical information.
Must have vision correctable to 20/20 in order read correspondence, reports, and computer screens.
Must be able to sit for at least eight hours a day.
EQUIPMENT/MACHINERY USED:
Computer equipment
General office equipment
OTHER:   (i.e., access to confidential information):
The Director of Business Intelligence is expected to maintain confidentiality of all donor/recipient information.
EDUCATION AND WORK EXPERIENCE QUALIFICATIONS:
Master's degree in business, healthcare, analytics, or related area of study required.
Minimum of 3 years' experience in data analytics and business intelligence within an OPO or healthcare setting.
A history of progressive and successful leadership performance.
Must possess demonstrated knowledge in managing complex database systems or data warehouses along with proficiency in use and understanding of Power BI, SQL, and/or other data analytics and visualization software.
Strong analytical, critical thinking, organizational and communication skills required.
Project management experience preferred.
Certification in quality management or process improvement methods (e.g., Lean, Six Sigma or ASQ).