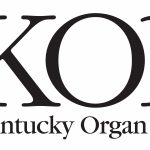 Website Kentucky Organ Donor Affiliates
Compassionate, Dedicated and Accountable
As Kentucky's primary organ procurement organization, Kentucky Organ Donor Affiliates (KODA) facilitates organ and tissue recovery and serve as the state's primary contact for organ and tissue donation. As an organization, we strive to provide the best possible care to our donor families, facilitate the recovery of organs and tissues, educate the communities we serve, and support special events to promote donation throughout Kentucky. The dynamic field of organ and tissue donation offers exciting and rewarding employment opportunities for those who seek to make a difference in other people's lives. Our core purpose is to Honor the Gift of Donation as we value compassionate, dedicated, and accountable employees.
We are currently searching for a full-time Recovery Surgeon to join our growing team and support our continued success in donation services.  This position will primarily be based in the Louisville, KY or surrounding area, with travel requirements in Kentucky, Indiana and West Virginia.  This position will report to the Chief Clinical Officer.
Basic Function:
The Recovery Surgeon is a licensed trained surgeon with experience in organ donation, surgical organ recovery and organ transplantation. It is the primary responsibility of the Recovery Surgeon to assist in efforts to increase the availability of organs for transplantation and research by providing high quality recovery services within the KODA service area. Secondary responsibility will include serving as an Assistant Medical Director for KODA. The Recovery Surgeon is responsible for the dissection, removal, assessment and preparation of abdominal organs for packaging or pulsatile perfusion from a majority of KODA donors, both DBD and DCD, and including pediatric donors and donors for research. Additionally, the Recovery Surgeon performs the intraoperative inspection of the donor's abdominal cavity to ensure medical suitability for transplantation and as needed, will fulfill the responsibilities of the Medical Director role when designated by the senior Medical Director.

Specific Duties and Responsibilities:
Position may involve performing other duties as required, which may not be mentioned below. Specific functions may change from time to time.
Serves as the primary procurement surgeon for the majority of kidneys procured within the KODA DSA. Additionally, will recover abdominal organs at the request of the accepting transplant surgeon or when organs have not been allocated at the time of recovery.
Takes call for 24-hour periods, including scheduled weekends and holidays.
Facilitates timely progress to recovery and resolves any disputes with other recovery teams, including determinations of compliance with KODA and UNOS policies. May assist in setting OR times. Provides guidance and serves as a resource to other members of the recovery team as needed.
Reviews and completes required paperwork upon entry to the Operating Room for organ recovery including, but not limited to, blood type verification, authorization for organ donation, declaration of death (for DBD cases), serology and culture results.

For DCD cases, reviews standard expectations for documentation of death with attending or designee prior to departure from operating room and subsequent withdraw of life support.

Recovers abdominal organs, including liver, kidneys, pancreas and intestines, with upon request of the KODA staff or at the request of the accepting transplant center. This includes the maintenance of integrity of the sterile field, the efficient use of the electrocautery and instrumentation required for the procedure, the effective cannulation and flushing of the organs for recovery, the safe retrieval of organs from the abdominal cavity, the assessment for surgical damage and subsequent repair as applicable, and the closure of the incision site according to standard protocols.
Assess the donor patient and the abdominal cavity for any indication of disease or illness that would be contrary to safe recovery and transplantation of organs. Communicates significant clinical findings with the Medical Director or Administrator on Call, as appropriate.
Provides biopsy specimens as required by KODA protocols or as requested by the accepting transplant program.
Provides an accurate description of organ anatomy to KODA staff including assessment of quality, anatomical abnormalities, and surgical damage if present. Corrects surgical damage as required to help ensure the proper function of the organ.
Participates in the verification of organ labeling if requested to ensure the accuracy and safety of the packaging.
Recovers heart-for-valves or other organs for research when requested.
Assists perfusionists with pulsatile perfusion efforts, including trouble shooting.
Collaborates with the senior Medical Director and Chief Clinical Officer to establish standard recovery procedures and practices that lead to increased availability of organs for transplantation.
Provides anatomy and surgical recovery orientation and training to KODA clinical staff members. Collaborates with KODA clinical leadership team to maintain and grow the clinical capabilities of the organ staff.
Collaborates with the Senior Leadership team, operations management team and the senior Medical Director to develop and achieve performance goals and objectives.
Assists the senior Medical Director in the development and delivery of educational material regarding organ recovery for medical staff in donor hospitals as needed.
Participates in clinical case reviews on a regular basis to provide insight into the recovery portion of donor cases. Utilizes this time to provide additional education to staff as appropriate and/or requested.
Participates in the Clinical Advisory Committee meetings as a representative of KODA. Also attends meetings with transplant surgeons as requested to discuss topics specific to organ recovery.
Attends organ recovery focused educational conferences as agreed upon with the Chief Clinical Officer and the senior Medical Director. This may include Region 11 UNOS and AOPO meetings as the representative for KODA.
Licensed trained surgeons will maintain a valid medical license preferably in one of three states within the DSA, but at least in their current state of residence. They should meet all CME requirements for state licensure.

Unlicensed trained surgeons will complete at least 20 hours of AMA or AOA Category I CME activities per year for a total of 60 hours in each three-year cycle with a majority of activities focused on organ donation, transplantation and/or surgical skills

Mental and Physical Requirements:
Physical Requirements: Sitting, standing, occasional lifting (up to fifty pounds), finger dexterity, eye-hand coordination, and visual acuity are required.

Requires extensive on call, up to 24 hours at a time, with the possibility of multiple recoveries in a limited timeframe.
Requires manual dexterity sufficient to operate phones, computers, and various office equipment as well as surgical instruments, processes and equipment. The ability to make precise cuts is essential.
Must have the ability to speak clearly in order to accurately convey information to KODA staff, hospital staff, and to donor families, either in person or over the telephone.
It is necessary for the Surgeon to hear at normal speaking levels either in person or over the telephone.
Accurate vision to read patient charts, lab reports, and computer screens.

Skills and Qualifications: Ability to manage multiple, concurrent priorities; ability to adapt to constantly changing priorities keeping workflow constant; ability to meet timelines; ability to maintain effective working relationships and to establish the highest integrity with others to coordinate work in order to meet objectives.

Strong verbal and written communication skills.
Excellent ability to work collaboratively with employees, hospital staff, vendors and families of various backgrounds.
Above average organizational and problem-solving skills.
Ability to prioritize multiple tasks, and critically evaluate decisions.
Ability to operate various types of operating room equipment.
Moderate to heavy workload, producing frequent stressful situations in a decision-making environment.
Ability to work effectively in stressful situations

Working Environment and Conditions:
This position requires working within an indoor environment in the hospital operating room or an office. The noise level in the work environment is typically low
The environment is typically fast paced and high-stress; must be able to continue to perform surgeries and direct personnel in overwhelming situations.
The surgical environment may frequently include unpleasant smells or sights.
This position requires working extended periods with few breaks while on call and during surgical procedures.
This position requires extensive travel by automobile and chartered aircraft.
Must be able to work in an unsupervised work setting.
The Recovery Surgeon typically takes 24-hour call days for 20 days/month.
Recovery Surgeon must have residence in-state (IN or KY) at all times when on call for KODA.

Education, Experience and Training Requirements:
Education: Post-secondary medical education degree required. Currently licensed U.S physician, Medical Doctor or Doctor of Osteopathic Medicine, eligible for licensing in KY, IN or WV. Board certified or eligible in surgery is preferred. Completion of an ASTS approved transplant fellowship is preferred. Foreign trained medical graduates with extensive experience may be considered.
Experience: Minimum of three years' experience as a surgeon performing DBD and DCD organ recoveries or transplant operations in the United States required. Completion of a transplant fellowship with adequate documentation of participation in independent organ retrieval maybe considered in lieu of tenure for experience. Case log may be requested as needed.
Licensure, Certification, and/or Registration: Current medical licensure without any restrictions on surgical or medical practice. Provides descriptions and/or notice of any current malpractice actions against the applicant. Foreign trained medical graduates with extensive experience but a restricted US license may be considered.
Competitive Benefits Package:
Health Insurance
Dental
Vision
Life Insurance
Accidental Insurance
Long and Short Term Disability
Retirement
Vacation, Sick, Birthday, Holidays, and Personal Days
Life Assistance Program
Educational Reimbursement
Professional dues/Certification Reimbursement
Career Ladder Program
To learn more about KODA, please visit our website at http://www.donatelifeky.org
Kentucky Organ Donor Affiliates is an Equal Opportunity Employer/M/F/Disability/Veteran/Sexual Orientation/Gender Identity