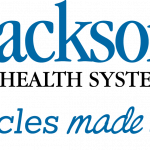 Website Jackson Health System
Miracles made daily.
Location: Miami Transplant Institute
1801 NW 9th Avenue, Miami, FL, 33136
Status: Full-time
Shift: Days
The Organ Placement and Preservation (Donor Desk) Manager works with the Department Director in the management, development, direction, coordination of organ placement and preservation activities within Miami Transplant Institute. The role of the Organ Placement and Preservation Manager is to oversee and lead Organ Placement and Preservation staff at the direction of the Department Director, consistent with clinical and regulatory requirements, and the service excellence mission of JMH/Transplant Services. This role will provide daily oversight of organ placement and preservation while maintaining the confidentiality and privacy of patients, as well as providing continual regulatory readiness for UNOS, CMS and JCAHO. The key responsibilities are administrative in nature and include assigning coverage and schedules, overseeing the key operational functions of the subdivision including the development of standard operating procedures that are aligned with regulatory requirements, quality assurance and performance improvement, patient safety, staff education and orientation. This role will promote professional habits through work ethic, attitude and ability to work as a team member. Models C.A.R.E. values.
QUALIFICATIONS
Experience: Generally requires 3 to five years of related experience. Three to five years of experience with organ offers/organ placement (OPO, tissue bank, transplant center) preferred; minimum of two years experience required. Broad exposure to all solid organ transplant a benefit. Prior management or leadership experience preferred. Prior experience with performance improvement preferred.
Education: Bachelor's degree in related field is required
Licensure Certification: Certified Procurement Transplant Coordinator (CPTC), Certified Transplant Preservationist (CTP), or Certified Clinical Transplant Coordinator (CCTC) preferred.
Knowledge Skill Abilities: Ability to analyze, organize and prioritize work accurately while meeting multiple deadlines. Ability to communicate effectively in both oral and written form. Ability to handle difficult and stressful situations with critical thinking and professional composure. Ability to understand and follow instructions. Ability to exercise sound and independent judgment. Knowledge and skill in use of job appropriate technology and software applications.