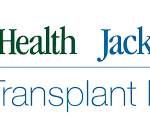 Website Jackson Health System
Miracles are made daily at the Miami Transplant Institute
Are you an experienced transplant coordinator seeking a challenge?
Are you a highly motivated, energetic individual, who is passionate about transplantation?
Are you ready to take your career in transplantation to the next level?
Do you want to be part of the largest transplant program in the US?
The Miami Transplant Institute (MTI) has a dynamic career opportunity for you.  We are searching for a dynamic, energetic nurse that is seeking a challenging leadership role for our adult liver and intestine transplant programs.  The ideal candidate has liver transplant experience and prior management experience or informal leadership experience.
The Nurse Manager Liver/GI Transplant is responsible for the operations of the Liver/GI Program working alongside the Medical and Surgical Program Directors.  The Manager is responsible for implementing and overseeing the department operational, quality, and strategic goals ensuring the provision of high quality care.  The Manager has full-time management responsibilities of clinical nursing staff and support staff.
MTI is a joint program between the University of Miami Miller School of Medicine and Jackson Memorial Hospital in Miami.  MTI is one of only seven U.S. centers to have transplanted more than 13,000 organs.  MTI performed 721 organ transplants in 2020, placing it first in the country for the second consecutive year.  MTI recently performed its 500th intestine transplant, one of only two programs in the country to have performed that many. The liver transplant program at MTI is ranked number four for total liver transplants performed all time with 4,381, and remains one of only six transplant programs to have performed more than 4,000 liver transplants.
Jackson Health System is a highly acclaimed non-profit healthcare delivery system in Miami.  Working in the largest teaching hospital in South Florida guarantees you a unique opportunity to develop your skills working alongside nationally recognized healthcare professionals.
South Florida is an exciting, multicultural location with great weather all year long.  Miami is a vibrant city offering excellent quality of life!