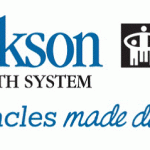 Website Jackson Health System
Miracles made daily
Bring your passion for patient advocacy and your transplant expertise to Jackson Health System, a Nationally-ranked healthcare system.
We are home to the Miami Transplant Institute, a joint program between Jackson Memorial Hospital and the University of Miami/Miller School of Medicine. We are the only center in Florida to perform every type of organ transplant. As a member of our multidisciplinary transplant team, you'll be a part of one of the largest and most comprehensive transplant centers in the world.
Offering the Best to Hire the Best
Jackson offers a comprehensive Total Rewards package to meet the diverse needs of our employees.
•        Market leading salary
•        Family friendly, comprehensive medical insurance plans
•        29 Days Annual Personal Leave
•        A traditional pension plan with defined benefits
•        Tuition Reimbursement and support for professional development and continuing education.
•        Relocation Allowance
Miami Transplant Institute (MTI) is currently hiring for the following career opportunities:
Transplant Director of Business Development and Outreach
This position is responsible for development of referrals to the Miami Transplant Institute (MTI) to sustain program growth through outreach, service, and education. Also assists to increase MTI's visibility locally, nationally and internationally in collaboration with the marketing and public relations departments. This position works collaboratively with all MTI departments as necessary in the development of internal and external business strategies, and liaisons with other Jackson Memorial Hospital and University of Miami divisions in support of the mission.
Selection Criteria:
Seven to Nine years of experience required; Previous experience hospital administration or related field preferred. Previous experience in organ transplantation highly preferred. Bachelor's degree in healthcare or business administration. Master's degree preferred.
Transplant Pediatric Dietitian
The Pediatric Dietitian primarily responsibility is to assesses the nutritional needs of all pediatric patients including neonates and pediatric transplant patients. The Pediatric Dietitian, will assist as needed, in the assessment of all patients infants through geriatrics. The Pediatric Dietitian develops and implements nutritional care plans; communicates information pertinent to the nutritional care of the patient through documentation in the patient's medical record and verbally with other care providers. Provides high quality, evidence-based care to patients. Develops and maintains regular and therapeutic meals/menus. Provides nutrition counseling to patients of all ages, their families and/or significant other. The Pediatric Dietitian actively participates in projects, committees, and/or task forces to improve department and hospital processes and patient care outcome. Stays current with most recent nutrition-related trends, research, policy, certifications and standards of practice. Supervision is received from a professional superior who reviews results for adherence to standards and established hospital policies and procedures.
Selection Criteria:
Bachelor's degree in related field is required. Generally requires 5 to 7 years of related experience.
Total Parenteral Nutrition (TPN) experience preferred. Registered Dietitian and Florida Licensure required. Certification in specialty area (i.e., CDE, NBNSC, Pediatric Nutrition, Membership in the Academy of Nutrition and Dietetics, (AND) or the American Society for Parenteral and Enteral Nutrition (ASPEN). American Heart Association (AHA) Basic Life Support (BLS) for Healthcare Providers certification with at least 6 months validity required.