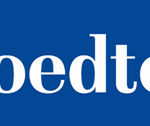 Froedtert
Come join our award winning team!  See What Is Possible….
The Froedtert & the Medical College of Wisconsin regional health care network is composed of an academic medical center, two community hospitals and more than 25 primary and specialty care health centers and clinics. The Froedtert & MCW health network offers exceptional care in the community and streamlined, coordinated access to specialty expertise, clinical trials and the full range of tertiary care capabilities of eastern Wisconsin's only academic medical center when the need for more complex treatment arises.
Froedtert Health has been widely recognized for our dedication to our staff, providing a work environment full of encouragement, innovation, collaboration and respect.
We are honored to be recognized in the Milwaukee Journal Sentinel as a Top Workplace by WorkplaceDynamics for five consecutive years. Our best-in-class wellness program has earned us recognition in the Milwaukee Business Journal as a Healthiest Employer and a Gold Well Workplace award from the Wellness Council of America.
We invite you to review the job posting below.  If you meet the requirements and qualifications for this opportunity, you are encouraged to apply.
Thank you for considering a career with Froedtert Health!
Location: US:WI:MILWAUKEE at our FROEDTERT HOSPITAL facility.
FTE: 1.000000
*1.0 FTE is Full-Time, any position less than 1.0 FTE is Part-Time, and .001 FTE is Optional Part-Time*
*Positions with an "FTE" (full time equivalency) of  .875 – 1.0  are eligible for full-time medical, dental and vision benefits.  Positions with an "FTE" of  .5 – .874  are eligible for part-time pro-rated medical, dental and vision benefits*
Shift: 1
Responsibilities:
Responsible for providing leadership and direction to the Pre-Transplant Kidney & Liver Coordinators, Post-Transplant Kidney & Liver Coordinators, Transplant Quality Coordinator, and Abdominal Donor Call Coordinators for kidney, pancreas and liver organ transplant programs. Collaborates with medicine and surgery physicians in the oversight of transplant-specific multi-disciplinary team members providing care to transplant patients across the continuum. The Abdominal Transplant Manager ensures regulatory compliance for all solid organ transplant programs and is responsible for the transplant service line Quality Assessment & Performance Improvement (QAPI) program. The Abdominal Transplant Manager is responsible for the training and orientation of transplant staff, ensuring staff competencies and is responsible for all human resource aspects. The Abdominal Transplant Manager is also responsible for the Abdominal Donor Call for Froedtert and Children's Hospital transplant programs. Other duties as assigned.
Summary:
Approximately three years experience in the areas of medical/surgical nursing involving transplantation, renal, and/or dialysis, organ procurement nursing necessary to acquire and utilize knowledge of transplant regulatory requirements, departmental policies and procedures and to fulfill established standards is required.
Bachelor's Degree in Nursing is required.
Master's (MPH, MBA, MSN) degree is preferred.
Requires current state of Wisconsin Registered Nurse License or Multi-state Nursing License from a participating state in the NLC (Nurse Licensure Compact).
Other information:
Interpersonal skills necessary to instruct and comfort patients and their families, and maintain effective contacts with a variety of hospital personnel. Analytical skills necessary to prepare dashboards, power point presentations, budget. Able to interpret quality and publicly reported data. Demonstrated leadership skills in previous roles. Ability to concentrate and pay close attention to detail for up to eighty percent of work time when planning and performing professional nursing care, resolving patient care problems and dealing with patients and their families, often during stressful situations. Ability to walk and stand continuously (up to eighty percent of work time) and occasionally (up to ten percent of work time) lift and position patients.
We are proud to be an Equal Opportunity Employer who values and maintains an environment that attracts, recruits, engages and retains a diverse workforce.  As a federal contractor/subcontractor, we take affirmative action in employment based on race, sex, disability and status as a protected veteran.   We welcome protected veterans to share their priority consideration status with us at 262-439-1961.  We maintain a drug-free workplace and perform pre-employment substance abuse testing