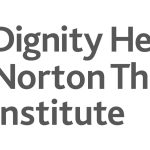 Website Dignity Health St. Joseph's Hospital and Medical Center
The Norton Thoracic Institute is a premier transplant center
Transplant Hepatology
The Norton Thoracic Institute at St. Joseph's Hospital and Medical Center, a premier transplant center located in Phoenix, Arizona, is in search of a Transplant Hepatologist.
The ideal candidate will have a passion for providing exceptional clinical care alongside our medical director, and will have an opportunity to build the foundation of the liver disease and transplantation program in Phoenix. Though the pursuit of providing innovative and high-quality clinical care remains the priority of our providers, faculty appointments, research opportunities, quality improvement, and patient advocacy involvement is encouraged for interested physicians.
Requirements:
·       MD or DO degree
·       Completed ACGME Residency training with current ABMS Board Certification in Gastroenterology
·       Completed ACGME Fellowship training with current ABMS Board Certification in Hepatology (or eligible if new graduate)
·       Must have or be eligible for Arizona State Medical Licensure
·       Ability to achieve full and unrestricted hospital/surgical privileges at Dignity Health Arizona hospitals
·       A passion for providing excellent clinical care
·       Willing to abide by and promote the values of CommonSpirit Health
St. Joseph's Norton Thoracic Institute recently completed its 900th lung transplant. The lung transplant program, which launched in April 2007, cares for approximately 1,000 post-transplant patients and ranks fourth in the nation for overall lung transplant volume. In addition, the program is recognized by the Scientific Registry of Transplant Recipients (SRTR) as the only center within the top-five lung transplant volume hospitals (and in Arizona) to achieve the highest possible quality marks for lung transplants (measured as "survival on the waitlist," "getting a transplant faster," and "1-year lung survival"). Congratulations to the lung transplant team and to the many individuals throughout the hospital who support the transplant program.
Located conveniently in the heart of Phoenix, Arizona, St. Joseph's Hospital and Medical Center is a 571-bed, not-for-profit hospital that provides a wide range of health, social and support services.  Founded in 1895 by the Sisters of Mercy, St. Joseph's was the first hospital in the Phoenix area, is the flagship hospital of Dignity Health, and a member of CommonSpirit Health, the largest not-for-profit health system in the US.  More than 125 years later, St. Joseph's remains dedicated to its mission of caring for the poor and underserved.
We are extremely proud to be a nationally recognized center for quality quaternary care, medical education and research. St. Joseph's includes the internationally renowned Barrow Neurological Institute, Norton Thoracic Institute, Dignity Health Cancer Institute, Ivy Brain Tumor Center, and St. Joseph's Level I Trauma Center (which is verified by the American College of Surgeons). The hospital is also a respected center for high-risk obstetrics, neuro-rehabilitation, orthopedics, and other medical services. St. Joseph's is considered a sought-after destination hospital for treating the most complex cases from throughout the world. Every day, approximately 20 percent of the hospital's patients have traveled from outside of Arizona and the United States to seek treatment at St. Joseph's.
U.S News & World Report routinely ranks St. Joseph's among the top hospitals in the United States for neurology and neurosurgery.  In addition, St. Joseph's boasts the Creighton University School of Medicine at St. Joseph's, and a strategic alliance with Phoenix Children's Hospital.
Compensation:
We are offering a competitive salary and generous benefits package that includes premium-free insurance options, a matched 403b, employer-funded pension plan, relocation allowance for applicable physicians, CME benefit, and malpractice insurance.
St. Joseph's Hospital and Medical Center is consistently named an outstanding place to work and one of Arizona's healthiest employers.  Come grow your career with one of Arizona's Most Admired Companies.
Look for us on Facebook, LinkedIn, Instagram, YouTube, and follow us on Twitter.