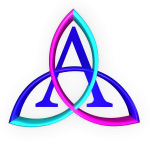 Dell Seton Medical Center at the University of Texas
​Dell Seton Medical Center at the University of Texas in partnership with Dell Medical School at the University of Texas – Austin is recruiting for a Transplant Quality and Patient Safety Coordinator to join the newly developed Kidney and Pancreas Transplant Program! The ​​Transplant Quality Coordinator works collaboratively with medical/surgical staff, department leadership team members, and hospital leadership to ensure regulatory compliance with CMS Conditions of Participation for Transplant Centers, United Network of Organ Sharing (UNOS), Texas Department of Health Services (TDHS), and hospital accreditation agencies. Assists program leadership with the processes of continuous assessment and improvement of the quality of care delivered to the pre-and post-transplant patient through monitoring of clinical outcomes of Transplant Services including organizing, collecting, validating, compiling, analyzing, and reporting results of these services/programs. Oversees developing policies and procedures, and creating quality improvement processes associated with transplantation while facilitating adherence with regulatory agencies. Supports and promotes the organization-wide quality program. In this role, you will work closely with the Physician Leadership, Administrative Director, and RN Coordinators to organize and implement transplant specific QAPI programs. Responsibilities:
• Collaborates with Transplant Services leadership and staff to ensure ongoing compliance with the requirements, regulations and laws of local, state and federal regulatory agencies for transplant, including UNOS, TJC, and CMS. Updates departmental policies in collaboration with the team to reflect current laws, regulations and requirements of the regulating bodies and works to ensure practice is consistent with regulatory requirements.
• Facilitates an interprofessional approach to identify opportunities for performance improvement, facilitates change, assists with follow-up and evaluation of performance improvement activities as evidenced by defined metrics and achievement of defined outcomes.
• Facilitates the development of action plans in collaboration with staff and management. Makes recommendations for change in practice to improve patient outcomes.
• In collaboration with administrative and physician leaders, develops and implements reporting processes regarding clinical quality across all organ transplant programs.
• Analyzes and confirms data reported by the Scientific Registry of Transplant Recipients (SRTR) including overseeing UNOS data entry audits in preparation for SRTR report publication.
• Participates in the development, implementation, evaluation and revision of order sets, policies, and other documentation. Monitors outcomes of current policy, process/system changes and reports variances to appropriate management and staff.
• Implements quality improvement projects involving data collection, validation, analysis, and reporting. Offers innovative solutions through participation in performance improvement projects. Contributes in department initiatives for quality and process improvement Identifies opportunities for improvement based on data analysis. Contributes to meeting departmental and organ program targets for quality and safety, on departmental dashboard.
Education:
• Bachelor degree / BSN preferred but not required
Preferred Licenses/certifications:
• RN registered nurse preferred but not required
Work Experience:
• Five years of transplant or quality experience preferred
• Experience in transplant management or transplant quality preferred
• 2-3 years of experience managing regulatory reporting and audit processes preferred
• 2-3 years of project management experience preferred
Why Join Our Team Ascension Seton, based in Austin, Texas, has provided thousands of associates and caregivers a rewarding career in healthcare since 1902. We strive to expand access to high-quality, low-cost, person-centered care and services for all. We operate more than 100 clinical locations in central Texas, including two teaching hospitals, Dell Medical School at The University of Texas and Dell Children's Medical Center, where candidates can find both career and clinical education opportunities. If you are looking for a rewarding career in healthcare, explore a career with us today. Ascension is a faith-based healthcare organization dedicated to transformation through innovation across the continuum of care. As one of the leading non-profit and Catholic health systems in the U.S., Ascension is committed to delivering compassionate, personalized care to all. In FY2020, Ascension provided $2.4 billion in care of persons living in poverty and other community benefit programs. Ascension includes more than 160,000 associates and 40,000 aligned providers across a national network of ministries. We offer rewarding careers across more than 2,600 sites of care – including 146 hospitals and more than 50 senior living facilities – in 19 states and the District of Columbia.