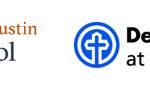 Website Dell Medical School
Dell Medical School at the University of Texas in partnership with Seton Family of Hospitals/Ascension Texas, is seeking a visionary and dynamic Medical Director for its new kidney transplant program.  This represents a unique opportunity in a rapidly growing market for which the partnership is prepared to commit resources to build a regionally and nationally recognized program.  The partnership envisions a stepwise approach to implementation of kidney, liver, and pancreas transplantation over the next few years.
The Medical Director for the Kidney Transplant Program will be responsible for all aspects of the evaluation of patients referred for transplant and their post-transplant medical care.  In close partnership with the Abdominal Transplant Program Director, (s)he will spend considerable time building relationships with the nephrology community in Central Texas and beyond.  Reporting to the Abdominal Program Director for clinical and administrative roles and to the Chair of the Department of Medicine through the Division Chief of Nephrology for academic roles, (s)he will assure compliance with regulations in the evaluation and management of transplant candidates, recipients, and living donors.  The Medical Director will be responsible for oversight of program policy, direction, and performance related to pre-transplant and post-transplant management of kidney transplant patients and living donors.
The Medical Director will also have to opportunity to participate in or develop his/her research program as well as participating and developing educational programs for all levels of learners abound at the University of Texas.
Minimum Qualifications
·         Board certified or eligible in nephrology by the American Board of Internal Medicine
·         Completion of an AST accredited transplant nephrology fellowship or equivalent training in transplant nephrology
·         5 years of post-fellowship experience in transplant nephrology in a leadership role is preferred
·         Qualify as Primary Transplant Physician under UNOS Bylaws
·         Qualify for unrestricted medical licensure in the state of Texas
·         Strong decision making capabilities
·         Excellent communication skills
·         Eligible for appointment to Dell medical School Department of Medicine  faculty at the Associate or Professor level
Confidential Inquiries
Interested faculty should submit their current CV, along with an email that describes their interest in this position to InternalMedicineDMS@austin.utexas.edu.  Submissions will be accepted until 5:00pm on February 15, 2020.
The University of Texas at Austin values diversity and is committed to equal opportunity for all persons regardless of age, color, disability, ethnicity, marital status, national origin, race, religion, sex, sexual orientation, veteran status or any other status protected by law. This position is security sensitive; conviction verification will be conducted on applicant selected.