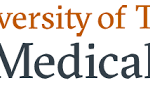 Website Dell Medical School at the University of Texas at Austin
Dell Medical School in conjunction with Dell Children's Medical Center of Central Texas (DCMCCT), is seeking an Advanced Practice Nurse Practitioner (NP) s with cardiac critical care pediatric acute care credentials or a Physician's Assistant (PA) to be part of the Texas Center for Pediatric and Congenital Heart Disease, working collaboratively with a multidisciplinary team to serve the growing need of the regional pediatric population, delivering world class pediatric cardiac critical care.
Responsibilities
Under the direction of the Pediatric Heart Failure & Heart Transplant Program Physician Director and lead Heart Center Nurse Practitioner Advance Practice Provider, coordinate care of patients requiring the breadth of inpatient and outpatient pediatric heart failure management; including mechanical circulatory assist device management, pre-transplant and post-transplant care.
Be a contact for patients and families; medication orders and reconciliation, coordination of patient care and education, inpatient and outpatient clinical patient history, examination and assessment, diagnosis, planning and documentation;  treatment implementation, coordination and continuity of care, pre-transplant evaluation and UNOS wait listing; share transplant call.
Develop practice protocols and evaluation of quality of care; help with development of quality improvement projects related to heart failure patients; help with collection of data for quality improvement purposes.
Provide education to patients, families and other health care practitioners on the disease process, treatment options, and lifestyle modification.
Triage patient communication and work with the team to meet the needs of this patient population.
Monitor therapeutic benefits and side effects of multiple therapies.
Facilitate communications regarding hospitalized patients who will be discharged and ensure a smooth transition to outpatient follow up to maintain continuity of care.
Be part of a group of advanced practice providers within the Heart Center intended to provide cross-coverage.
Other duties as assigned.
Required Qualifications
Physician's Assistant or Licensed Registered Nurse credentialed from the Texas Board of Nursing. Licensed Advanced Practice Nurse Practitioner with Prescriptive Authority specializing in Cardiac Critical Pediatric Acute Care. Credentialed from the Texas Board of Nursing in Acute Care nursing. Experience in caring for children with complex congenital and acquired heart disease in a Pediatric and Congenital Cardiac Critical Care Unit. Highly proficient in Microsoft Office applications. Ability to work efficiently and flexibly in a fast-paced environment with minimal guidance. Ability to address individuals and information with a high degree of sensitivity and confidentiality in various situations. Capacity to work well with physicians and other care providers as part of a multi-disciplinary healthcare delivery team. The Dell Medical School is especially interested in qualified candidates who contribute to diversity and excellence within the learning health system. At the Dell Medical School we strive to create a vital, inclusive health ecosystem. To ensure alignment, we follow these fundamental values: https://dellmed.utexas.edu/culture.  Relevant education and experience may be substituted as appropriate.
Preferred Qualifications
Specific experience in the management of pediatric patients with heart failure and mechanical assistance.
Salary Range
$95,000 + depending on qualifications
Working Conditions
Repetitive use of a keyboard at a workstation
Use of manual dexterity
Lifting and moving
Uniforms and/or personal protection equipment (furnished)
May work around standard office conditions
May work around biohazards
Work Shift
May require occasional shift work on the weekend, evening, and holidays.
Required Materials
Resume/CV
3 work references with their contact information; at least one reference should be from a supervisor
Letter of interest