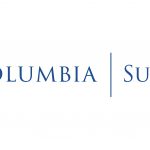 Website Columbia University Vagelos College of Physicians and Surgeons - Department of Surgery
Columbia University is one of the world's most important centers
The Clinical Coordinator II RN will function in the outpatient setting of the Kidney/Pancreas Transplant Program in collaboration with the Kidney/Pancreas Transplant multidisciplinary team to care for and manage post-transplant kidney and pancreas recipients, post-operative kidney living donors, and patients who underwent surgical or invasive procedures by the Kidney/Pancreas transplant surgeons.
Duties and Responsibilities:
1.       Coordinates medical and surgical management of kidney and pancreas transplant patients in the outpatient setting.
2.       Coordinates patient care, including an evaluation of diagnostic testing, review of lab reports, and direct patient care under the supervision of the attending MDs and NP/PAs.
3.       Facilitates communication and coordination between all members of the healthcare team, involving the patient and family in the decision-making process, to optimize quality outcomes.
4.       Educates the patient and all members of the healthcare delivery team about transplant pre and post care management, assists physicians and nurse practitioners with laboratory testing analyses, prior authorizations and responding to patients calls.
5.       Acts as a patient advocate, and acts as the liaison to between the patient and the providers
6.       May collect and audit data as required.
7.       Provides support for scheduling of care and coordination of care.
8.       Supports on-going clinical functions of ancillary and diagnostic services to provide compassionate patient-centered care.
9.       Collects and interprets lab work and diagnostic studies under agreed upon protocols.
10.   Orders and obtains medication prior authorizations for kidney and pancreas transplant recipients, and other patients operated upon by the Renal & Pancreatic Transplant attending surgeons.
11.   Develops practice protocols, standards of care, and patient education material for kidney/pancreas transplant recipients.
12.   In conjunction with the research team, monitors and provides care to patients participating in research studies.
13.   In partnership with Quality, Research and Education group, helps develop and manage detailed clinical databases, to evaluate and improve patient outcomes.
14.   Documents interactions with patients in the electronic health record.
15.   Attends professional meetings and conferences, maintains professional affiliations and enhances professional development to stay current with trends in health care delivery.
16.   In addition, the development of QAPI and/or research projects, and participation in regional or national transplant organizations is strongly encouraged.
Minimum Education:
Bachelor's Degree or equivalent in education and experience.
Minimum Related Experience:
5 years nursing or related experience.
Minimum certification requirements:
Nursing: NYS  RN License
BLS Certification
Minimum Computer Skills:
Intermediate to advanced level MS Office skills
Must be able to successfully complete systems training requirements.
General Skills:
Qualifications for Candidates include but are not limited to the following:
·       Proficiency with technology and social media platforms.
o    Experience with Epic EHR is desirable but not required
·       Effective interpersonal and communication skills required.