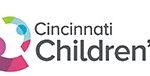 Website CincyChildrens Cincinnati Children's Hospital Medical Center
Changing the Outcome
Cincinnati Children's Hospital Medical Center is an international leader in pediatric medicine, research, and education.  Ranking third in the nation among all Honor Roll hospitals in U.S. News & World Report's Best Children's Hospitals ranking. We have an exciting opportunity for an RN Lung Transplant Coordinator.
Seeking a dynamic nurse to facilitate the coordination of care for lung transplant patients and their families.   This position provides comprehensive care to complex patients. Maintains regulatory compliance documentation for certified transplant centers. Collaborates with all team members to provide individualized, multidisciplinary patient care. Participates in quality improvement efforts in alignment with program, department and hospital strategic plan.  Our experienced team has achieved high-quality, patient-centered outcomes that rival or surpass those at other centers, for even the most challenging cases.
Required:
Bachelor's Degree in Nursing
2 years relevant clinical nursing experience
Current RN License in the State of Ohio in good standing with the OBN Current Basic Life Support (BLS)
Preferred:
Two years transplant experience
Two years pediatric experience
Licensure/certifications/credentials
Ability to obtain Certified Clinical Transplant Coordinator within 3-5 years
Our nurses have earned Magnet recognition, the highest national achievement that positively impacts patient care and experience.  With the development of a new critical care patient care tower, CCHMC is growing and expanding their capabilities to serve the community and beyond.  Our treatment of rare and complex conditions has reached children from 61 other countries.  Transplantation is one of those rare and complex services that CCHMC prides itself on delivering to patients in need.
At Cincinnati Children's, we come to work with one goal: to make children's health better. We believe in a team approach, both in caring for patients and their families, and in advancing science and discovery. We strive to do better, and find energy and inspiration in our shared purpose. If you want to be the best you can be, you can do it at Cincinnati Children's.
Contact Tracey Gerstner at Tracey.Gerstner@cchmc.org , or apply online at https://www.cincinnatichildrens.org/careers