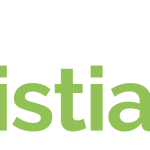 Website http://www.twitter.com/christianacare ChristianaCare
For the Love of Health
The Kidney Transplant Program at ChristianaCare is looking for Transplant Social Worker, to assist patients and families to identify social, emotional, and environmental needs and to connect them with available resources/ services through the provision of a full spectrum of discharge planning and social work services.
As a Transplant Social Worker you will be responsible for:
Provides information on social service programs and state and federal regulations specific to the kidney transplant population that is served (during the evaluation, pre-, transplant, post-transplant phases of care, in addition to providing care and support to living donors).
Works with the patient, family, and other members of the health care team to formulate a discharge plan that provides the patient services in the appropriate post-acute care setting.  Gathers and assesses information regarding the patient's physical needs, mental status, family support system, financial resources, and available community and governmental resources. Employs assessment to develop a comprehensive case management plan that will address the needs identified.
Determines specific objectives, goals, and measures that are designed to meet the client's needs that have been
Identified through assessment.  The plan will be action- oriented and time-specific including collaboration with
Utilization management to manage length of stay. Maintains contact with the patient's third party payors to ensure
The most cost-effective plan of care is being carried out and appropriate in network providers are being utilized.
Provides information about resources and options available in the community and coordinates service delivery.
Interprets patient/family needs and provides information concerning the availability and limitations of resources.
Educates and addresses concerns with service delivery including service gaps and access issues. Links patient/ family with available community and government resources to meet their identified needs.  Implements discharge plan through service referral and coordination activities. The Transplant Social Worker always assures that the patient is given the choice in regard to agencies and services.
As part of the discharge plan development process, collaborates with other healthcare professionals.
Screens high-risk and all other patients as their specialty area requires and consults attending physicians regarding potential access, discharge planning, psychosocial, and service need issues identified as a result of this process. Interviews and assesses referred and high-risk patients to determine the need and desire for social work services.
Provides factual information based on current knowledge of their specialty service, to provide psychosocial support and assist the patient/family in coping with their disease to improve their overall health care management.
Provides specific information on how to communicate with physicians and other hospital staff to better utilize the hospital resources and increase understanding of the disease process.
Establishes comprehensive discharge plans for those patients with post-acute care needs in accordance with established clinical guidelines, standards, and pathways.  Organizes, secures, integrates and modifies the resources necessary to meet the goals stated in the discharge plan.  The Transplant Social Worker will monitor patient care across the continuum through follow-up with patients, families, and community services.
Educates the community and the general public regarding various symptoms and consequences related to specific diseases, conditions and hospitalization. This information will also include specifics regarding methods of professional intervention and description of the process of social work intervention in a medical setting.
Represents patient/family by intervening, negotiating and promoting their concerns.  Problems requiring advocacy may include individual and class inequities or inadequate and non-existent hospital and/or community resources, i.e., insurance benefits, housing, etc.
Functions as consultant/advisor to hospital administration, utilization review, public and private insurance programs when discharge planning or utilization "impasse" situations occur. Keeps administration informed of changes in community, state, and federal policies that impact on the length of stay.
Maintains pertinent and timely documentation in patient's medical charts and departmental records.
Accurately maintains required departmental statistical data.
Collects and maintains specific information required for performance improvement indicators and research projects. Utilizes the department Quality Service Plan to address service issues as needed.
Performs patient/family evaluations and histories. Provides psychosocial support through individual, group, or family counseling, as needs dictate. Continuously reviews service area for group support needs and opportunities.
Represents ChristianaCare, when requested, through participation on community/state boards, committees, panels, court hearings, etc. and attends community meetings associated with their specialty team.
Attends regularly scheduled staff meetings, i.e., team, divisional, or center-wide.
Supports the departmental educational and staff development initiatives including supervision of undergraduate/ graduate students enrolled in an accredited school of social work. As a field work supervisor, is responsible to Field Instructor/Liaison from the school of social work for evaluating student's performance and teaches the basics of medical social work and available community resources. Attends regularly scheduled departmental inservice presentations regarding new resources and clinical techniques.
Provides voluntary, confidential, short-term, therapeutic intervention and referral service for employees, attending staff, and their families.
Demonstrates skills and knowledge necessary to provide care appropriate to neonatal, pediatric, adolescent, adult, and geriatric patients, including knowledge of growth and development, the ability to obtain and interpret information to identify patient needs, and to provide the care needed.
Performs assigned work safely, adhering to established departmental safety rules and practices.  Reports to supervisor, in a timely manner, any unsafe activities, conditions, hazards, or safety violations that may cause injury to oneself, other employees, patients and visitors.
Performs other related duties as required.
Education Requirement
Masters degree in Social Work from an accredited graduate school of Social Work. Licensed Master Social Work required.
Five years of social work experience in a medical setting providing social work services to the specialty population associated with the specialty team of which they are a member.
Training time on the job is three to six months.
About ChristianaCare
ChristianaCare is one of the country's largest health systems, ranking as the 24th leading hospital in the nation and 15th on the East Coast in admissions. Featuring two hospitals with 1,100 beds, ChristianaCare is a not for profit teaching hospital affiliated with Sidney Kimmel Medical College at Thomas Jefferson University and recognized as a regional center for excellence in cardiology, cancer and women's health services.
ChristianaCare was recognized as one of "America's 100 Best Hospitals" by Healthgrades, selected as one of the Most Wired Hospitals in the US by the American Hospital Association, and ranked by US News & World Report as the #3 'Best Hospital' in the Philadelphia region out of more than 90 hospitals. To learn more click on this link https://www.youtube.com/watch?v=AZtpU0ib3t8
ChristianaCare is an equal opportunity employer, firmly committed to prohibiting discrimination, whose staff is reflective of its community, and considers qualified applicants for open positions without regard to race, color, sex, religion, national origin, sexual orientation, genetic information, gender identity or expression, age, veteran status, disability, pregnancy, citizenship status, or any other characteristic protected under applicable federal, state, or local law.