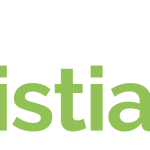 Website http://www.twitter.com/christianacare ChristianaCare
For the Love of Health
ChristianaCare Renal Transplant Program is looking for a Transplant Financial Coordinator to join its team.
The Transplant Financial Coordinator, in collaboration with the social worker is an advocate on behalf of patients and families and is responsible for obtaining detailed patient insurance benefit and related financial information for all aspects of the transplant process, including but not limited to, the evaluation, inpatient transplant surgery, prescription drugs and follow-up outpatient visits as well as living donors in all phases of care..  The Transplant Financial Coordinator together with other appropriate interdisciplinary team members is also responsible for ensuring appropriate authorizations are obtained and documentation is prepared to allow for appropriate billing for all charges.
PRINCIPAL DUTIES AND RESPONSIBILITIES:
-Functions as the primary resource for patients that have questions related to insurance coverage and related financial matters for the transplant program.
-Advocates for patients and family members and acts as a liaison with insurance companies to assist in obtaining insurance information.
-Advocates for patients and family members and acts as a liaison with End Stage Renal Disease (ESRD) providers and Network 4 to assist in obtaining Medicare coverage.  Identifies and facilitates the submission of required documentation to Social Security and ESRD Network 4 for appropriate patients.
-Researches and documents all insurance plans and confirm patients benefit eligibility, including patient liabilities, clauses, riders and secondary payors.
-Resolves any discrepancies by contacting appropriate patients, family members, employers, etc. as required.
-Assists and advises patients and family members in locating resources and/or assistance programs for which uninsured/underinsured patients may be eligible.
-Provides information to the appropriate billing specialist to ensure accurate billing for current and future services.
-Reviews and interprets insurance group pre-certification requirements.  Ensures proper pre-authorizations have been obtained.  Completes any necessary on-line operations for specific payors to complete the pre-certification process.  As necessary communicates data to utilization management to continue medical review process.
-Coordinates the ongoing pre-certification and approval process with insurance case managers and assist case managers with discharge planning in order to coordinate the most appropriate level of care for patients.
-Obtains referral from patients Primary Care Physician prior to admission for managed care plans when applicable.
-Handles all transplant related insurance questions and when necessary obtains information from various sources including but not limited to clinics, physicians, patients, attorneys, employers, payors and other outside agencies.
-Maintains up to date records on a daily, weekly and monthly basis of all accounts pending verification reviews, utilizing transplant database lists and take appropriate action to resolve accounts.
-Maintains accurate departmental statistical data as required by local, state and federal regulatory agencies.
-Represents CCHS to external agencies on issues involving transplant admissions, financial policies and procedures.
-Completes notification and evaluation results form for commercial on-line systems in a timely manner to assure payment.
-Facilitates resolution of patient billing issues related to transplant.
-Ensures the accuracy of evaluation and donor charges provided to finance for the cost reporting purposes.
-In conjunction with the social worker and pharmacist acts as a liaison with pharmaceutical companies regarding patient prescription drug coverage and coordinates applications for coverage on the patients behalf as necessary.
-Performs assigned work safely, adhering to established departmental safety rules and practices.  Reports to supervisor, in a timely manner, any unsafe activities, conditions, hazards, or safety violations that may cause injury to oneself, other employees, patients and visitors.
-Performs other related duties as required.
WORK HOURS : Monday to Friday (8:30am to 5pm)
EDUCATION AND EXPERIENCE REQUIREMENTS:
Minimum of a high school diploma or equivalent.  Associate degree in business or healthcare field with course work in accounting, business and/or health care administration preferred.
Extensive knowledge and comprehension of insurance standards and regulations required.
Managed care experience and related experience with third party payor processes related to inpatient, outpatient and physician billing and specialized documentation requirements relating to transplant coverage a plus.
ChristianaCare is an equal opportunity employer, firmly committed to prohibiting discrimination, whose staff is reflective of its community, and considers qualified applicants for open positions without regard to race, color, sex, religion, national origin, sexual orientation, genetic information, gender identity or expression, age, veteran status, disability, pregnancy, citizenship status, or any other characteristic protected under applicable federal, state, or local law.