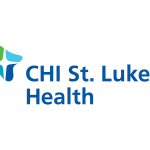 Website CHI_StLukes CHI St. Luke's Health
Life-saving care. Life-changing career.
Come to Houston, a city known for Transplant excellence and research.  Caring for thousands of patients since 1986, the Kidney Transplant Program at Baylor St. Luke's Medical Center is dedicated to providing individualized, comprehensive care to patients approaching or at end-stage renal disease.  We also offer a robust living donor program.
Program Manager Liver Transplant
Responsibilities include:
1. Provides leadership for staff.
2. Ensures that team members function appropriately in their scope of practice and facilitates competency based orientations as well as annual competency based assessments aligning with the practice identified by NATCO for the Certified Clinical Transplant Nurse Coordinator.
3. Serves as a clinical resource to staff, physicians and key internal stakeholders including nursing and case management.  Collaborates with the medical staff, nursing staff, patient, family, decision maker (s), and other disciplines as indicated in the coordination of the plan of care.
4. Collaborates with the Director and Physician Leaders to implement, monitor and review plans to achieve the established goals for the transplant program.
5. Participates in Quality Assessment and Performance Improvement (QAPI) plan
Education and Licensure Required:
• Bachelor's Degree
• Registered Nurse (RN)
•Certified Clinical Transplant Coordinator (CCTC) and/or Certified Clinical Transplant Nurse (CCTN) credential upon hire, or, obtained within one year of employment
Minimum Experience:
• Seven (7) years of experience as a Registered Nurse
• Three (3) years of experience in a transplant programming, including direct experience as a transplant nurse coordinator
Does this role excite you?  Apply today.
To apply for this job please visit bit.ly.