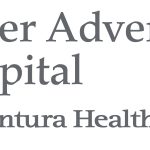 Website centuracareers Centura Health - Porter Adventist Hospital
On a mission to build whole person care/flourishing communities!
Welcome to Centura Health
Welcome to largest health ecosystem in Colorado and western Kansas. Welcome to living your mission among thousands of people on fire to live theirs too. Welcome to options, possibilities and values that guide exceptional care. Welcome to extremely important industry challenges and opportunities to solve complex problems. Welcome to highly intelligent teams, overflowing community and the wholeness of mind, body and spirit that is Centura Health.
Flourishing Begins Here
You have a purpose, unique talents and NOW is the time to embrace it, live it and put it to work. At Centura Health, we value incredible people with incredible skills – but your commitment to a greater cause is something we value even more.
The RN transplant coordinator is a member of the multidisciplinary team that works together to provide individualized care to patients who are seeking and/or have received a solid organ transplant. This position assumes responsibility and accountability for comprehensive care, support, and education to transplant recipients, living donors, if applicable, and their families throughout all phases of the transplant process. Participates as a member of the transplant multidisciplinary team to identify and meet the physical and emotion needs of the patient, ensuring the coordination of the clinical aspects for the transplant recipient. Acts as a liaison between the kidney transplant program and dialysis facilities, as applicable. Utilizes the nursing process to promote and restore optimal health and well-being of the patient. Ensures continuity of care through effective communication and collaboration with the multidisciplinary team, referring providers, and other health care professionals as necessary. The RN coordinator can cross-cover for other coordinators, multi-task, prioritize, and triage accordingly. Possible travel required to outreach clinics in Colorado and throughout the region. Assumes personal accountability for organizational mission and core values of Centura Health.
What You Bring/Job Requirements
In addition to bringing your whole self to the workplace each day, qualified candidates will need the following:
Two years of acute or critical care nursing experience
Previous transplant experience required
Strong interpersonal, critical thinking, and analytical skills
Strong computer skills
Bachelor's degree in Nursing from an accredited school of Nursing required
Current Colorado RN license required
Current BLS from the American Heart Association required
Clinical Transplant Coordinator certification, preferred or obtained within 2 years of hirePhysical Requirements: Medium Work – (Exert up to 50lbs force occasionally, and/or up to 20lbs frequently, and/or up to 10lbs constantly)
Schedule: Monday-Friday 8am-4:30pm
Call: Rotating. One week every eight weeks (including nights and weekends).