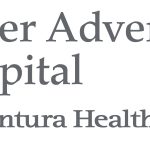 Website centuracareers Centura Health - Porter Adventist Hospital
On a mission to build whole person care/flourishing communities!
Welcome to Centura Health
Welcome to Centura Health – the largest health ecosystem in Colorado and Kansas. Welcome to living your mission among thousands of people on fire to live theirs too. Welcome to options and possibility where you can chart the direction and flow of your career. Welcome to the freedom to believe in what you believe, and welcome to a family guided by shared values and a commitment to extending the healing ministry of Christ. Welcome to extremely important industry challenges and opportunities to solve complex problems. Welcome to highly intelligent teams and overflowing community. And welcome to wholeness of mind, body and spirit. Welcome to Centura Health.
You have a purpose, unique talents and NOW is the time to embrace it, live it and put it to work. At Centura Health, we value incredible people with incredible skills – but your commitment to a greater cause is something we value even more. This is the heartbeat of our organization and your time will be spent in a supportive, team environment with resources to help you flourish and leaders who care about your success.
Assumes responsibility and accountability for comprehensive care, support and education to patients and their families through all aspects of their end-organ failure disease process and transplant. This will include pre-transplant evaluation, transplant surgery and post-transplant management, as well as care of the complex medicine and surgical patients. Participates as a key member of the transplant team to identify and meet the physical and emotional needs of the patient. Utilizes a collaborative multi-disciplinary approach to the care of the patient/family serving as an expert practitioner, educator, consultant and researcher.
Assists in operating room procedures.
Maintains responsibility for job performance specifications. Will provide support of the Transplant Program as a whole and not any specific physician or physician group. Assumes personal accountability for departmental mission, organizational mission and core values of Centura Health.
In addition to bringing your whole self to the workplace each day, qualified candidates will need the following:
1 year of experience in a clinical or advance practice setting, highly preferred
Solid organ transplant experience, highly preferred
Nursing skills and knowledge base specific to specialty
Master's Degree in Nursing as Nurse Practitioner, from a nationally accredited postgraduate certificate program required. Must be a graduate from an Accredited School of Nursing.
Graduate from an Accredited School Of Nursing required
Registered Nurse Practitioner Licensure for; and listed on the state Advanced Practice Nurse (APN) Registry required. Board certified as an Advanced Practice Registered Nurse, in applicable population foci and/or subspecialty.
BLS from the American Heart Association required
Have Prescriptive Authority (RXN) or have Provisional Prescriptive Authority (RXN-P), if applicable for role with associated articulated plan.
Physical Requirements – Medium Work – (Exert up to 50lbs force occasionally, and/or up to 20lbs frequently, and/or up to 10lbs constantly)