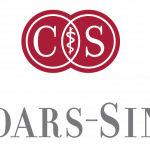 Website http://twitter.com/joincedarssinai Cedars-Sinai
Are you ready to bring your expert clinical competencies and leadership abilities to a world-class facility recognized as top ten in the United States? Do you have a passion for the highest clinical quality and patient happiness? Then please respond to this dynamic opportunity available with one of the best places to work in Southern California! We would be happy to hear from you.
We are seeking a highly professional, skilled and compassionate Associate Director to join our state-of-the-art Comprehensive Transplant Center. You can look forward to a supportive environment with colleagues who are the very best in their field.
The Comprehensive Transplant Center offers high quality extended life and quality of life to adults and children who need a new organ. In addition, our world-renowned team provides diagnosis and treatment where transplantation is not an option or not required.
As the Associate Director, you will be responsible for the daily planning, organizing, directing, and controlling of the daily operations, research and clinical practice in the Comprehensive Transplant Center(Abdominals & Lung). You will function as a leader and an expert professional practitioner. You will assume responsibility and accountability for the expert application of the nursing process and the delivery of patient care.
You will work with Comprehensive Transplant leadership to ensure optimal levels and continuous improvement of clinical and service quality, compliance with state and federal laws, accreditation, regulatory agency standards, and licensure requirements.
You will ensure patient safety, participate in patient engagement initiatives, champion employee engagement, provide adequate staffing, collaborate with other departments in cross functional process improvement and maintains constructive collegial relations with service line, division, and clinical/support medical staff.
You will assume fiscal responsibility for the unit including budget preparation, labor and supply cost management, and revenue enhancement.
Demonstrate exemplary leadership, educational, and management skills to direct and supervise the performance of the staff in the department.
Identify safety concerns and institute measures to provide a safe environment.
Guide staff in meeting customer's needs and being consistent with the Medical Center's philosophy, mission, vision and strategic plan and The Plan for Provision of Patient Care, The Performance Improvement Plan and Professional Organization Standards.
Educational Requirement:
Bachelors of Science in Nursing degree required; Master's degree required.
License/Certification Requirements:
Valid California Registered Nurse License required.
Current BLS (American Heart Association)
Certification in the field of specialty
Experience:
Minimum five (5) years' experience in an acute care setting, which includes two (2) years in supervisory experience.
Proven ability to lead and manage people including selecting, developing, motivating and retaining people to meet unit objectives.
Fiscal management skills to prepare, monitor and control budgets, reduce expenses and generate increased revenues.
Ability to promote effective collaboration and teamwork among individuals of multiple disciplines and across organizational boundaries.
Knowledge of regulatory, reimbursement, legal and policy issues as they relate to effective unit management.
Knowledge of the principles of CQI and ability to apply these principles including PDSA to improve unit work.
Knowledgeable and proficient in the use of health care technology within specialty area.
Demonstrates commitment to customer service and an ability to meet the needs and expectations of patients and health care colleagues.
Full command (verbal and written) of the English language.
Demonstrated success working independently, forging relationships, and managing multiple tasks with minimal directions.
Ability to analyze qualitative and quantitative information for decision support.
We will provide some relocation assistance if needed.