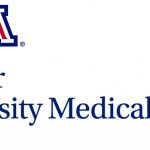 Website BANNER UNIVERSITY MEDICAL CENTER CENTER - TUCSON (BUMC-T)
Nationally-known academic medical center
Full-Time | M-F | 8a – 5p | Some Weekend coverage
Join Top-Rated Teaching Hospital – Banner University Medical Center – Tucson (BUMC-T)
Banner University Medical Group is seeking an experienced Nurse Practitioner to join our highly trained team of Hepatologists. Here, you will provide care to patients with advanced liver disease, Cirrhosis and Hepatitis C, in addition to Liver transplant patients. This is a dual inpatient/outpatient role, with an 8am-12pm clinic session and either 1-5pm clinic session or afternoon inpatient rounding. The NP hired must possess the ability to work in a fast-paced environment and work well within a team including Residents.
Details include:
1-2+ years' experience of hepatology and transplant hepatology preferred, but new grads are welcome to apply
Current prescribing privileges including a DEA license for controlled substances
Current Board Certification
Current Arizona License
Critical Care training and experience
Current CPR, BLS, and ACLS
Banner Health and University of Arizona Health Network have come together to form Banner – University Medicine, a health system anchored in Phoenix and Tucson that makes the highest level of care accessible to Arizona residents. At the heart of this merger is academic medicine – research, teaching and patient care – across three academic medical centers. BUMC-T values patient-centered care and health care innovation. We were named a U.S. News and World Report Best Hospital and ranked No. 3 Hospital in Arizona.
Banner Health offers an industry-leading benefits package that provides security for you and your family, including:
Comprehensive medical, dental, vision and pharmacy plans
Paid time off
Eligible for benefits coverage within 30 days
Financial savings resources
Career advancement and optimal work/life balance
Employee Discounts
Please submit your CV for immediate consideration to: app@bannerhealth.com For questions, please contact Tara Waltz, Sourcing Strategist, at 602-747-8203. Visit our website at: www.bannerdocs.com
The safety of our team members and patients is of utmost importance, so Banner is requiring the COVID-19 vaccine for all team members. As members of the health care field, we are in the business of caring for people, so we take seriously our commitment to ensure our patients and teams are safeguarded from this rapidly changing and dangerous disease.
As an equal opportunity and affirmative action employer, Banner University Medical Group (BUMG) recognizes the power of a diverse community and encourages applications from individuals with varied experiences and backgrounds. BUMG is an EEO/AA – M/W/D/V Employer.