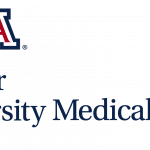 Website BANNER UNIVERSITY CENTER CENTER - PHOENIX (BUMC-P)
Banner University Medical Center-Phoenix (BUMC-P)
Join Us at a Top Teaching Hospital in the Recreation Corridor of the Southwest in Phoenix, Arizona!
The Banner Health Transplant Department is seeking an experienced board-certified Transplant Nephrologist. The clinician will supervise the pre-kidney transplant referral, evaluation and waitlist phases of care. The clinician will provide oversight to the pre-kidney transplant clinical team including participation in outpatient pre-kidney transplant evaluation clinics, outpatient kidney transplant rounds, selection committee, and QAPI efforts. In addition, the clinician will be responsible for assessing pre-kidney transplant patients at the time of the in-patient transplant admission and provide oversight of post-transplant patients and immunosuppressant management in alignment with the community nephrology practice groups. This clinician will provide leadership and oversight to the Kidney Transplant Advanced Practice Providers.
The Banner Transplant Nephrologist will also serve as the physician leader for the Living Donor Kidney Transplant program. The clinician will participate in the evaluation of the potential living donor, provide direction as the clinical lead for Kidney Paired Donation, supervise the pre and post donation process and donor care as well as lead program development.
Qualifications and essential functions include:
Board Certified in Nephrology
Solid training in Transplant with 3-5 years of experience
Comprehensive inpatient and outpatient responsibilities
Strong clinical team building and interpersonal relationship skills
Banner Health and University of Arizona Health Network have come together to form Banner – University Medicine, a health system anchored in Phoenix and Tucson that makes the highest level of care accessible to Arizona residents. Banner – University Medical Center Phoenix is a nationally-known academic medical center and the primary teaching facility of the University of Arizona College of Medicine – Phoenix. BUMC-P is a 733 bed, Level 1 Trauma facility. As the largest and one of the most comprehensive tertiary care facilities in Arizona, it provides a full complement of subspecialties including cardiac care, transplant services, oncology, high-risk obstetrics, CARF certified stroke, head injury and general inpatient rehabilitation, epilepsy center, Alzheimer's Institute, and outpatient clinics on campus in primary and specialty care. BUMC-P has been cited for 12 years as one of America's "Best Hospitals" by U.S. News & World Report and is consistently rated as a "Best Place to Work" in Arizona.
As a physician-led system focused on the well-being of our patients and our providers, Banner Health offers excellent compensation including attractive salary, relocation assistance, fully paid malpractice, paid CME plus allowance and excellent benefit package options that provide security for you and your family.
SUBMIT YOUR CV FOR IMMEDIATE CONSIDERATION, to: doctors@bannerhealth.com For questions, please call Joanna Wilkes, Sourcing Strategist, at: (602) 747-4521. Visit our website at: www.bannerdocs.com   No J1 Candidates.
As an equal opportunity and affirmative action employer, Banner Health recognizes the power of a diverse community and encourages applications from individuals with varied experiences and backgrounds. Banner Health is an EEO/AA – M/W/D/V Employer.