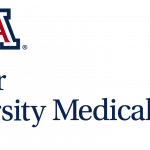 Website BANNER UNIVERSITY CENTER CENTER - PHOENIX (BUMC-P)
Banner University Medical Center Phoenix (BUMCP)
Join Us at a Top Teaching Hospital in the Recreation Corridor of the Southwest in Phoenix, Arizona!
Banner University Medical Center Phoenix (BUMC-P), part of Banner Health a Top 5 Large Health System and one of the country's premier non-profit health care networks, is expanding its team of APPs and is seeking Nurse Practitioners for the following openings:
TRANSPLANT HEPATOLOGY
TRANSPLANT NEPHROLOGY
ADVANCED LIVER DISEASE
Requirements include:
3+ years' of experience; not less than 1-year experience as APP
Advanced practice experience in Abdominal Transplant preferred
Current/Eligible Arizona License
Current CPR, BLS, and ACLS
Current prescribing privileges including a DEA license for a controlled substance
Banner Health and University of Arizona Health Network have come together to form Banner – University Medicine, a health system anchored in Phoenix that makes the highest level of care accessible to Arizona residents. At the heart of this merger is academic medicine – research, teaching, and patient care – across three academic medical centers.
BUMC-P is a nationally-known academic medical center and the primary teaching facility of the University of Arizona College of Medicine – Phoenix. BUMC-P is a 733 bed, Level 1 Trauma facility. As the largest and one of the most comprehensive tertiary care facilities in Arizona, it provides a full complement of subspecialties including cardiac care, transplant services, oncology, high-risk obstetrics, CARF certified stroke, head injury and general inpatient rehabilitation, epilepsy center, Alzheimer's Institute, and outpatient clinics on campus in primary and specialty care. BUMC-P has been cited for 12 years as one of America's "Best Hospitals" by U.S. News & World Report and is consistently rated as a "Best Place to Work" in Arizona.
Banner Health and Banner – University Medicine Offers:
Comprehensive medical, dental, vision, and pharmacy plans
Paid time off plans
Eligible for benefits coverage within 30 days
Financial savings resources
Career advancement and optimal work/life balance
Employee Discounts
Please submit your CV to our candidate portal and track your progress at: PracticeWithUs.BannerHealth.com For questions, please call Joanna Wilkes, Sourcing Strategist, at: (602) 747-4521. Visit our website at: www.bannerdocs.com
As an equal opportunity and affirmative action employer, Banner University Medical Group (BUMG) recognizes the power of a diverse community and encourages applications from individuals with varied experiences and backgrounds. BUMG is an EEO/AA – M/W/D/V Employer.