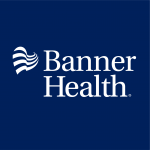 Website BannerHealth Banner Health
Making health care easier, so life can be better.
At Banner Health, we set leaders up to succeed. We ensure executives have the staff and facilities their vision requires. Join a nationally recognized health care leader that celebrates equity, diversity and inclusion.
Banner Health and the University of Arizona Health Network come together to form Banner – University Medicine, a non-profit health system anchored in Phoenix and Tucson that makes the highest level of care accessible to Arizona residents. The establishment of a 30-year academic affiliation agreement between the University of Arizona and Banner allows for aligned leadership and working toward a single goal of creating nationally ranked academic medical centers. The division will support the growing needs of the UA Colleges of Medicine in Tucson and Phoenix. At the heart of this merger is academic medicine – research, teaching and patient care – across three medical centers.
The Executive Director, Advanced Organ Management Services will have oversight of two markets, Tucson and Phoenix Arizona for Heart, Lung, Liver, Kidney, Pancreas, Liver/Kidney, Kidney/Pancreas.  As an experienced leader, and a subject matter expert, requires strong knowledge of regulatory aspect of transplant, policies, roles, requirements of the program.  Must have strong financial acumen over large transplant programs, a visionary leader to create and executive a transplant strategic plan to build the future by partnering and collaborating in a highly matrix, lean organization.
This executive level role offers a compensation package to include annual bonus, relocation, retirement plans, leadership time off,  wellness benefits for you and your family, plus excellent growth and advancement opportunities
Your pay and benefits are important components of your journey at Banner Health. This opportunity includes the option to participate in a variety of health, financial, and security benefits. In addition, this position may be eligible for our Management Incentive Program as part of your Total Rewards package.
University Medical Center Tucson Banner – University Medical Center Tucson is nationally recognized for providing exceptional patient care, teaching future health-care professionals and conducting groundbreaking research. Also located on the campus is Diamond Children's – recognized for its specialized pediatric services including neonatal and intensive care, emergency medicine and cancer therapies. Banner – University Medical Center Tucson is a Level 1 Trauma Center, meaning we care for the most critically injured patients. The hospital is consistently listed among the nation's top hospitals in the prestigious Best Hospitals ranking by U.S. News & World Report. The hospital's physicians are full-time faculty of the University of Arizona College of Medicine – Tucson. Our specialty services include comprehensive heart and cancer care, advanced neuroscience techniques and a multi-organ transplant program.
POSITION SUMMARY
This position is responsible for executing a strategy and vision for Banner Health's designated Service Line operations across the delivery system, and provides leadership and subject matter expertise to the Service Line leadership and business operations. Leader will have an understanding of Banner's operating model and will be a highly skilled strategic thinker. Position leads the design, development and implementation of Service Line strategy and delivery/service model. This includes but is not limited to creation of a strategic operating plan and implementation of the work activities to meet the goals and objectives of the plan. The position assumes the responsibility for all aspects of business conducted within the Advanced Organ Management Service Line; thoroughly understands and monitors financial performance; oversees the operational and quality components; manages the implementation of programs; and evaluates program effectiveness. He/she will also ensure compliance with all state and federal regulations and enforce all procedures, policies, and standards to ensure consistent application and effective operations.
CORE FUNCTIONS
1. Leads the design, development and implementation of a comprehensive Service Line strategic plan intended to support Banner's operating model by establishing processes and methodologies dedicated to Service Line operational effectiveness, supply-chain management, clinical effectiveness, personnel management, physician collaboration and support, logistics and fiscal management.
2. Develops strategies and plans for the High Value Network. Ensures that there is a streamlined distribution system in place whereby all patients achieve effective, efficient and high quality care in the most cost effective manner. Ensures ease of access, clinical effectiveness and standardization in advanced organ management practice across the care continuum.
3. Leads the organization's efforts in establishing evidence-based practices specific to designated Service Line through effective resource management and ensuring maximum patient benefit through efficient and effective Service Line standards and practices in collaboration with Banner's appropriate CCG.
4. Participates with the Regional Presidents, Vice Presidents and facility leadership in the development and implementation of strategic planning relative to the Service Line.
5. Strategizes and drives process improvements focused on innovative care delivery and/or operational models designed to improve clinical services, outcomes, patient throughput and patient safety. Supports a patient-centered, healing environment.
6. Promotes a high level of collaboration within a highly matrixed team environment in order to coordinate activities, review work, exchange information, and resolve problems. Champions, models and promotes service excellence philosophies and behaviors at the facility, regional and system levels to enhance overall patient experience.
7. Builds, hires, trains and leads a highly effective Service Line management team. Provides support related to organization strategy, design and consultation. Fosters a smoothly functioning, efficient organization through anticipating problems and the timely and effective resolution of disruptions. Builds a highly effective, integrated Service Line platform including development, implementation, oversight and maintenance of the Service Line functions to include: assigned centralized operations and High Value Network management.
8. Promotes financial stewardship and clinical excellence for the Service Line in both operational and capital acquisition processes. Allocates financial, information and human capital for improvement activities, ensuring the efficient delivery of cost effective services to patients, providers and hospital departments. Establishes performance measures, assesses and evaluates operations and works with facility management to assure efficient and effective delivery of services.
9. This position is responsible for a regional Advanced Organ Management Service Line business division involving multiple facilities and management of the Advanced Organ Management High Value Network. This position must work collaboratively with a wide variety of clinical, technical and corporate resources to successfully manage and enhance advanced organ management services across the organization. This position works closely with system executives, facility, and department administration, providing a centralized strategy and business plan for the Advanced Organ Management Service Line. Identification and planning for improvement opportunities, selection of appropriate improvement approaches, supporting operations management and improvement activities, and assessing the impact of operational changes. Additional internal interactions include all levels of leadership across the system. External interactions include, but are not limited to, physician groups, community agencies, and/or external partners (where applicable).
Performs all functions according to established policies, procedures, regulatory and accreditation requirements, as well as applicable professional standards. Provides all customers of Banner Health with an excellent service experience by consistently demonstrating our core and leader behaviors each and every day.
MINIMUM QUALIFICATIONS
Must possess a strong knowledge of healthcare as normally obtained through the completion of a master's degree in business, healthcare administration, or related field.
Must possess a strong knowledge and understanding of assigned Service programs and services as normally demonstrated through a minimum of 10 years of progressive care management experience in that service line. Requires demonstrated experience leading and/or managing strategic clinical operations. Experience with program development across a large system. Strong business operations is required. Requires strong written and oral communication skills. Must demonstrate strong decision-making and critical thinking skills along with the ability to plan and lead change.
PREFERRED QUALIFICATIONS
Additional related education and/or experience preferred.