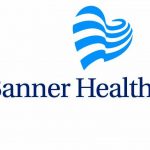 Website Banner Health
Work at the forefront of academic medicine
Work at the forefront of transplant medicine!   RN Transplant Coordinator opportunities for Pre-Liver & Post Kidney are now available at Banner – University Medical Center Transplant Institute in Phoenix, AZ for experienced Transplant Coordinators AND new to service nurses! As Arizona's most experienced transplant center, we perform over 450 transplants per year, and our programs are poised for continued growth! We offer opportunities to participate in community outreach programs, quality/process improvement initiatives, development of patient and family educational materials, as well as, professional growth and development options. Day shift, M-F Schedule, with options for 8×5, or 4×10.
Apply today at http://tinyurl.com/yy4xnjwz   or contact Nadia.Youkhannis@bannerhealth.com
Qualifications: Requires current RN license in the state of practice. Requires a minimum of three years of clinical nursing experience. Must demonstrate clinical proficiency in the care of transplant patients. Requires critical thinking skills to effectively coordinate a large volume of patients simultaneously. Must demonstrate problem-solving abilities, effective oral and written communication skills, and time management skills. Must demonstrate the ability to work effectively in an interdisciplinary team format.