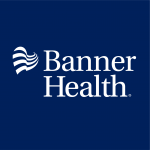 Website BannerHealth Banner Health
Making health care easier, so life can be better.
$10,000 SIGN ON BONUS!
A position in a Banner Health pharmacy is one you can look forward to. Join an engaging environment of full service, high technology and experience a wide variety of responsibilities. You'll also see how important a pharmacy job is to our ability to make life easier for our patients. Come enjoy great challenges and build both your knowledge of the field and your analytical skills.
The Banner Transplant Institute pharmaceutical care model is composed of both inpatient and outpatient clinical pharmacy service lines. Currently, Banner University Medical Center – Phoenix has robust heart failure program including heart transplant, mechanical circulatory support and artificial heart device therapies.
The clinical pharmacists support the transplant team by evaluating patients prior to transplant listing, participating in transplant selection and quality assurance committees, and providing direct patient care in both the acute and outpatient phases of the patient's transplant journey. The clinical pharmacists collaborate with  transplant providers in managing immunosuppression, infectious diseases, and other transplant related issues. In this role, the pharmacist also supports other heart failure and mechanical circulatory support and artificial heart patient care.
*Excludes internal applicants
University Medical Center Phoenix Banner – University Medical Center Phoenix is a nationally recognized academic medical center. The world-class hospital is focused on coordinated clinical care, expanded research activities and nurturing future generations of highly trained medical professionals. Our commitment to nursing excellence has enabled us to achieve Magnet™ recognition by the American Nurses Credentialing Center. The Phoenix campus, long known for excellent patient care, has over 730 licensed beds, a number of unique specialty units and is the new home for medical discoveries, thanks to our collaboration with the University of Arizona College of Medicine – Phoenix. Additionally, the campus responsibilities include fully integrated multi-specialty and sub-specialty clinics, and with a new $400 million campus investment, a new patient tower and 2 new clinic buildings will be built.
POSITION SUMMARY
This position provides pharmaceutical care to patients, serves as a resource and drug information specialist to medical, pharmacy, nursing staff and allied healthcare providers. Conducts educational activities, applies principles of performance improvement, and may participate in Pharmacy and Therapeutics Committee activities as appropriate. Performs comprehensive clinical assessments and collaborates with the integrated healthcare team to provide quality patient care. Accountable for on-going evaluation and documentation of all components of pharmaceutical care delivered to patients. Oversees the activities of the pharmacy technicians, coordinating workflow and may, when appropriate perform the final check of medications prior to being dispensed. Must demonstrate the knowledge and skills necessary to provide care appropriate to the age of the patients being served. Must possess the ability to assess data reflective of the patient's status, interpret the appropriate information needed to identify each patient's requirements and provide pharmaceutical care based on those needs. Adheres to local, state, and federal laws regarding the profession of pharmacy practice.
CORE FUNCTIONS
1. Critically evaluates medication therapy and makes recommendations to improve patient medication regimens. Ensures appropriate and cost effective drug therapy. Areas of focus may include but are not limited to evaluating and addressing drug-drug interactions, drug-food interactions, contraindicated medications, inappropriate therapeutic regimens, adverse drug reactions, pharmacokinetics, disease state management and rational effective medication regimens. Accurately and completely documents patient assessment data and clinical interventions.
2. Functions as a therapeutic consultant in areas that may include rational and appropriate use of medications, clinical pharmacology, pharmacokinetics, disease state management and nutrition.
3. May participates in Pharmacy and Therapeutic Committee (P&T) activities as appropriate. Evaluates and recommends medications for formulary. Prepares Formulary evaluations for P&T consideration.
4. Applies the principles of continuous quality improvement consistent with job expectations. Incorporates quality improvement principles into other activities and projects (i.e. data collection, documentation). Develops criteria for drug use evaluations, medication use indicators and disease-based evaluations.
5. Provides oversight and assists with the development and implementation of evidence-based medication guidelines/protocols. Designs and implements medication monitoring guidelines and programs for both staff and clinical pharmacists.
6. In a Home Care setting: the clinician assesses the patient at the initiation of drug therapy, develops a patient care plan and drug monitoring regimen and monitors the patient according to the care plan through out the course of therapy. Documents in the patient clinical record all recommendations and interventions communicated to the physician. Enters medication orders into the computer system and dispenses medications/IV solutions in an accurate and timely manner in appropriate quantities based on stability, compatibility of the drug and age specific needs of the patient. Coordinates the drug preparation work of pharmacy technician and checks the accuracy of that work according to literature guidelines. Completes all documentation associated with filling prescriptions and verifies all prescriptions not directly received from the physician or the physician's agent. Communicates with the patient, physician, nursing staff, pharmacists and other members of the health care team regarding patient status, response to therapy and clinical objectives to ensure clinical outcome is met. Therapy day and prescription information is input into the computerized software system to ensure accurate and timely billing. Monitors patient response and documents interventions as appropriate. May assist in medication delivery and documentation collection per current compliance standards. May also be required to take after hours calls as needed.
7. Participates in all aspects of medication use, including (1) selection, procurement and storage, (2) ordering or prescribing, (3) dispensing, (4) administering and (5) monitoring of all medications utilized. Internal customers may include Patients, Nurses, Licensed Independent Practioners, Nursing Directors, Department Directors, Administrators and other health care team members for the purpose of integrating services, improving patient care and ensuring effective communication systems. External customers may include local, state, and national pharmacy organizations, Joint Commission, State Board of Pharmacy, colleagues and peers, educational institutions and pharmaceutical representatives.
MINIMUM QUALIFICATIONS
A degree in Pharmacy from an accredited College of Pharmacy.
Requires current and unrestricted pharmacy licensure in the applicable state of practice within 90 days of hire date. May be required to possess a valid driver's license and be eligible for coverage under the company's auto insurance policy.
Must possess good organizational, problem solving and computer skills. Must possess good written and verbal communication skills for interfacing with all levels of staff, Physicians and other contacts. Employees working at Banner Behavioral Health Hospital must possess an Arizona Fingerprint Clearance Card at the time of hire and maintain the card for the duration of their employment. Employees working at Banner MD Anderson or BUMC-P Whole Health Counseling must possess a State of Arizona Department of Public Safety Level One Fingerprint Clearance Card at the time of hire and maintain the card for the duration of their employment.
Must have knowledge of medication management software, particularly pharmacy system software, Microsoft applications and automated dispensing systems.
PREFERRED QUALIFICATIONS
Completion of an accredited pharmacy residency program or previous clinical pharmacy experience is preferred.
Additional related education and/or experience preferred.