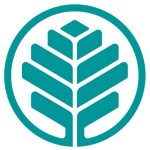 Website Atrium Health
Job Summary
The Transplant Director purpose is to serve our patients by empowering teammates, promoting best practice, enhancing operational excellence, and maintaining regulatory compliance through collaboration and effective communication. The Director supports the Transplant Center AVP in providing leadership, long range planning, and support to ensure the growth and success of the Transplantation Program and in achieving outcomes consistent with organizational mission, philosophy, goals, and objectives of Atrium Health. The Director supports the Transplant Surgical and Medical Directors to cohesively and collaboratively meet all patient care needs and regulatory requirements.
Essential Functions:
Empowering Teammates
Leads and mentors a multidisciplinary work force which provides clinically competent, efficient and compassionate care and services in a professionally challenging work environment.
Serves as a role model in all aspects of job performance and human relation skills.
Ensures effective communication at all levels.
Promotes staff development through education, performance evaluation, and identification of mutual goals that enhance continued professional growth
Development of yearly goals and objectives, planning and presentation of in-service programs and staff meetings, and supervision/evaluation of patient care and processes
Assumes responsibility in the recruitment and retention of qualified personnel.
Conducts meetings at regular intervals to address concerns within the program, discuss goals, exchange information, promote dialogue, and conference on pertinent patient information.
Maintains advanced personal knowledge of issues required to support Transplant through professional development obtained through reading, research, and involvement in professional education, seminars, and conferences.
Promoting Best Practice
Active involvement in planning and oversight of Transplant program including policy development, staffing, budget processes, strategic planning, QAPI and interaction with hospital and transplant team staff.  Coordinates the analysis, and presentation of clinical statistical data.
Participates with performance improvement activities to improve quality of care, promote patient outcomes, and provide cost-effective environment for patient care.
Enhancing Operational Excellence
Meets regularly with Transplant clinical staff and medical director to review patient issues and quality assurance/process improvement initiatives.
Works with the clinic leadership to ensure quality of experience for all, every encounter, every time.
Provides budgetary oversight of the department and manages efficiency to match resources to the work.
Participates in Transplant Quality Steering Committee, Transplant QA and PI committees, patient selection and team meetings.
Maintaining Regulatory Compliance
Ensures that the operations and employees are following national transplant standards and regulatory agency standards to include UNOS, CMS, TJC, and policies and procedures as defined by the Transplant Center
Provides guidance in the ongoing review and update of Transplant Center policies and procedures to ensure regulatory compliance, including recipient evaluation and medical management during pre, intra and post phases of transplant care. Will review and approve all clinical policies and procedures at least annually.
Physical Requirements
Office based
Education, Experience and Certifications
Medical professional license required (RN, BSN, PharmD, MHA, other)
Prefer 3 years' experience in Transplant
Prefer 3 years' experience in leadership