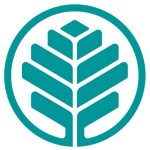 Website Atrium Health
Job Summary
The AVP Transplant for Atrium Health in Charlotte NC provides leadership, long range planning, and support in order to ensure the growth and success of the Transplant programs that serve the region. Achieves outcomes consistent with organizational mission, philosophy, goals, and objectives. Maintains professional competency in the application of the principles of management, promotes a safe environment, and performs all related job responsibilities in a safe manner. Supervises staff.
Essential Functions
Leads the development, implementation and continuous improvement of care deliver models and services that meet or exceed customer expectations.
Provides effective and coordinated leadership to patient care within specified clinical patient service areas.
Leads the fiscal oversight of allocated resources in order to optimize efficient and effective utilization of resources.
Directs oversight functions responsible for compliance with regulatory, accrediting and third party payer regulations and standards.
Develops an annual operating budget for assigned areas that encompasses both current and future operational demands.
Participates in the strategic planning structures and processes with administration, medical staff and clinical leaders. Assures that appropriate communication occurs with the management and patient care staff related to hospital operations.
Promotes the development and use of evidence-based, outcome-driven treatment methods which are deemed 'best practice' through comprehensive benchmarking of care provided to patient populations of comparable severity and clinical risk.
Maintains flexibility in the business unit which allows for easy transition of resources to respond to changes in practice or demand in the healthcare market.
Maintains current knowledge base related to reimbursement guidelines and strategies with the goal of structuring business to provide for optimal reimbursement and maximum return on operating margin.
Leads and mentors a multidisciplinary work force which provides clinically competent, efficient and compassionate care and services in a professionally challenging work environment.
Oversees the selection, development and performance of the directors/managers in reporting chain and guides leadership team in developing goals and objectives consistent with organizational mission and philosophy.
Develops and continuously improves mentoring systems to promote knowledge transfer between clinical professionals, which will serve to enhance patient care and promote professionals growth.
Educational Experience
Bachelors Degree required. Masters Degree preferred. Transplant experience is also preferred. 5 years management experience required.