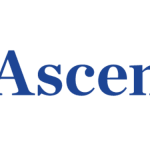 Website Ascension Dell Children's Medical Center of Central Texas
KIDS ARE DIFFERENT. AND SO IS DELL CHILDREN'S.
Are you Dell Childrens' new Pediatric Transplant Administrator?
The Solid Organ Transplant Program at Dell Children's is the only program in Central Texas that provides a multidisciplinary approach to heart and kidney transplant care only for children.  The Program is a collaboration between Dell Children's Medical Center and The Dell Medical School at the University of Texas.  The Pediatric Heart Transplant Program is part of The Texas Center for Pediatric and Congenital Heart Disease. Led by experts in pediatric heart transplant and heart failure, the Heart Transplant Program offers every aspect of transplantation on-site at Dell Children's Medical Center.  The Kidney Transplant Program is led by experts in End Stage Renal Disease and kidney failure/transplantation.  Both the Kidney and Heart Transplant Programs have been accredited by the Centers for Medicare and Medicaid.
Preferred Experience & Education:
– Clinical background, i.e. RN, APRN, Perfusion, etc
– Experience in Transplant Administration (adult or pediatric)
– Mastery of both state and federal laws and regulations related to organ transplantation
– Masters Degree in a healthcare related field – clinical degree with MBA, MHA, APN
IN THIS ROLE, YOU WILL…
– Lead the management of the Solid Organ Transplant Program, serve as the content expert related to regulatory requirements, and coordinate the use of human and financial resources to ensure the program operates efficiently, effectively and safely. Manage program contracts and service agreements.
– Establish market strategy, service offerings and clinical program.
– Evaluate, develop, and adapt the business processes of the clinical service line(s) to meet the ever changing healthcare environment and needs of patients and families.
– Be responsible for programmatic growth, physician recruitment, alignment or acquisitions; the evaluation, development and adaptation of clinical/business processes for the service line.
– Facilitate a culture of teamwork, collaboration, and accountability across disciplines within the service line.
– Coordinate with physician leadership to identify clinical and non-clinical technology, software, and equipment needs in support of the service line.
– Partner with physician lead to implement clinical standards and programs; new programs and services, in an efficient/cost effective manner to provide a unified approach to care delivery.
– Develop and implement cost, Clinical Process Reliability (CPR), and efficiency plans. Identify necessary resources for patient care and programmatic development.
– Collaborate with Population Health leaders to improve health outcomes within the community.
– Develop and market expanded and/or new services in response to innovation, technology, strategic developments or compensation consistent with the goals of the clinical service.
– Partner with other key departments to develop short and long range strategic plans for the service, operating and capital budgets, and an integrated strategic and financial plan.
– Keep abreast of regulatory, legal, reimbursement changes, and industry trends. Establish appropriate database registries, certifications, and external benchmark reasons to deliver outstanding clinical care.