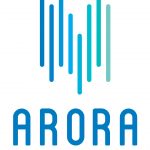 Website ARORA
We Restore Lives!
So that we may learn more about your qualifications, please submit  a resume and three professional references with your application submission.
Department:      Clinical/Organ
Reports To:         Manager of Organ Procurement-LR, Manager of Organ Procurement-NW
FLSA Status:       Exempt
Direct Reports: None
Safety Sensitive Position
Job Summary/Scope
This position is dedicated to maximizing the donor gift, organ allocation and fostering a learning atmosphere through education and communication of donation information.  Organ procurement services are critical to the mission of ARORA.   The responsibilities and duties of the Organ Procurement Coordinator (OPC) to respond to hospitals 24 hours per day while on call to assess potential organ donors, and maximize the donor's gift through donor management techniques.  Organ Procurement Coordinator requires proficient computer skills.
Essential Functions 
In collaboration with transplant surgeons and professionals the OPC shall conduct, monitor and appropriately implement organ donor management protocols to assure optimal organ function.
Utilizes clinical knowledge and judgment to administer appropriate interventions.
Responds appropriately to potential donor referrals and conducts a comprehensive, accurate assessment of the medical status of potential organ/tissue donors according to ARORA and USPHS guidelines.
Adhere to all ARORA SOP's to ensure compliance with UNOS, AOPO, and CMS.
Performs initial assessment of potential donor and communicates appropriate information to the Administrator-on–Call, Director of Clinical Services, and/or Medical Director.
Manages and facilitates ongoing communication with the health care team during the evaluation of referred potential organ donors.
Coordinates organ procurement with hospital staff, transplant teams, transplant support personnel and transplant surgeons.  Examples include:  scheduling, transportation, interventions and testing.
Completes all forms associated with an authorized donor.  Documents all required UNOS data regarding organ donor demographics, donor management, medical/social history, organ allocation, surgical procurement/preservation and accurately notates organ anatomy.
OPCs with offices at hospitals:
Participates in various hospital committees and/or work groups as the hospital deems appropriate.
Collects and reports donation outcome data to various levels of clinical and administrative hospital staff.
Collaborates and provides assistance to hospital leadership to satisfy Joint Commission standard PI.1.10.
Works jointly with hospital administration to ensure compliance with CMS Conditions of Participation regulation.
Schedules, develops, provides, and evaluates training and educational programs on all aspects of the donation process for hospital staff.
Identify, document and resolve issues related to organ donation.
Secondary Functions
Interacts with potential donor families in a manner that respects human dignity and shows reverence for life.
Facilitates and participates after action reviews for local donor cases.
Obtains and reviews hospital death records and reports information to appropriate ARORA staff and hospital staff.
Relied on as an expert resource within the donor hospital for organ donation.
Develops and maintains effective working relationships with key donor hospital staff.
As needed, maintains high visibility within the hospital by conducting rounds in designated areas.
Organizational Expectations
Maintains regular and punctual attendance at assigned work location.
Accurately document timekeeping records.
Completes and maintains appropriate documentation in a timely and thorough manner including activities.  Examples includes: training documentation, mileage, expenses, electronic schedule of ARORA events, and other forms.
Exhibits and models ARORA's conduct standards, mission, and organizational clarity (core purpose, core values, business definition, and strategic anchors) in all job functions and interactions both internal and external to ARORA.
Attendance at staff meetings, training programs, and/or in-services meetings, as required.
Demonstrates professional appearance, behavior and standards in all business dealings and interactions.
Demonstrates professional conduct and behavior reflective of ARORA's respect, honor, admiration and reverence for the donor and donor family.
Fosters effective relationships with client representatives.
Performs other duties as assigned.
Potential Risk Factors:
Risk Exposure to Blood/Body Fluids:  While performing some essential functions of your position, you may be exposed to blood or body fluids.  Established procedures identify the appropriate personal protective measures that you should use when performing essential functions of your position.  The ARORA Safety program will provide you with the appropriate procedures and guidelines in which you should perform the essential duties of your job.  If you need additional training or resources, please see your supervisor or the ARORA Safety Officer.
Repetitive Motion:  While performing some essential functions of your position, you may be required to perform some functions repeatedly.  When such tasks are not performed properly, injury can result.
Minimum Weight Lifting Requirement:  While performing some essential functions of your position, you may be required to do some lifting, moving, pushing, or pulling.  When such tasks are not performed properly, injury can result.  Established procedures identify the precautions and/or equipment that should be used when performing this task.  Must have the ability to lift minimum weight of 55 lbs.
Prolonged Sitting, Standing, and Bending:  While performing some essential functions of your position, you may be required to sit, stand, or bend for an extended period of time.  When such tasks are not performed properly, injury can result.  Established procedures identify the precautions and/or equipment that should be used when performing this task.
Competency Evaluation:  Competency evaluations are required for this position.  Your supervisor will notify you when your evaluation is to be conducted.
Training:  You may need additional training to better understand the performance requirements of your essential job functions.  Training classes are available and can be requested and/or assigned.  Your attendance at such classes is mandatory.
Work Environment
Required to travel by personal vehicle to fulfill the duties and responsibilities of the position.
May require travel by commercial or chartered aircraft.
Non-smoking office.
Drug Free Workplace.
Work Hours
ARORA is a 24/7 operation and will require this position to work various shifts. Organ Procurement Coordinator participates in a rotating call schedule and maintains an on-call schedule in 24 hour shifts.  This position must be available evenings, holidays, and weekends as required.
Security Requirements
This position is responsible for acquiring and managing confidential records and ensuring that information is protected according to the recognized standards, regulations, and standards for maintaining patient records.
Minimum Job Requirements
Licensed registered nurse, BSN preferred with at least one year critical care/ER experience is preferred.
Maintain a valid driver's license, reliable automobile, and proof of automobile insurance.
Maintain any current licensures and certifications.
Must maintain required vaccination and/or health screenings to minimize the potential for disease transmission.
Possess strong organization and interpersonal skills.
Possess effective communication and presentation skills.
Possess effective leadership skills demonstrated in clinical, educational, and administrative contexts.
The ability to practice with a high degree of autonomy in a self-directed manner, which demonstrates innovation and creativity, personal initiative, and the ability to function well with many different professions within the medical field.
Possess the ability to work collaboratively within an interdisciplinary team.
Consistent demonstration of attention to detail, precision, accuracy and customer satisfaction.
Possess strong prioritization skills and the ability to effectively manage multiple projects and tasks.
Excellent problem solving, conflict resolution and interpersonal skills (i.e. has the ability to make decisions based on situational circumstance, company policy and customer relations).
Ability to utilize general office equipment, software, and must be proficient in Microsoft Office Suite.