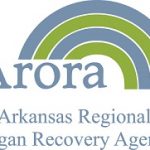 Website Arkansas Regional Organ Recovery Agency
ARORA exists to restore lives
At Arkansas Regional Organ Recovery Agency, we show kindness, are adaptable, we embrace forthright communication, and are dedicated in restoring lives. If you would like to be a part of our team, ARORA is currently searching for a Director of Quality Systems.
The Director of Quality Systems will be responsible for planning and directing quality assurance, quality improvement and quality control policies, programs, and initiatives.  He/she will be responsible for collaborating with the Executive Director, Medical Director and departmental Directors/Managers on the organization's quality assurance processes and will conduct ongoing monitoring of internal and external process occurrences for trend analyses.  He/she will perform a variety of tasks in which a wide degree of creativity and latitude is expected.
The Director of Quality Systems is also responsible for ensuring compliance with all pertinent regulatory standards and associated guidelines within each department.  He/she will be responsible for preparation of site surveys and audits by regulatory agencies such as CMS, AOPO, UNOS, FDA, and Tissue Processors who follow AATB guidelines as well as demonstrate an ability to interpret and apply the regulatory standards and guidelines to the organizational process.
Minimum Qualifications: Bachelor of Science or Bachelor of Art degree; preferably in health care administration or other health care related field with six years' experience in Quality Systems, required.
Preferred Qualifications: Master's Degree plus six years health care related experience with Quality Systems.
To apply visit our career center at www.arora.org.
So that we may learn more about your qualifications, please submit cover letter, resume, and three professional references with your application submission. Incomplete submissions will not be considered.
EOE.
ARORA is a non-smoking and drug-free workplace.