Mary D. Ellison, Ph.D., M.S.H.A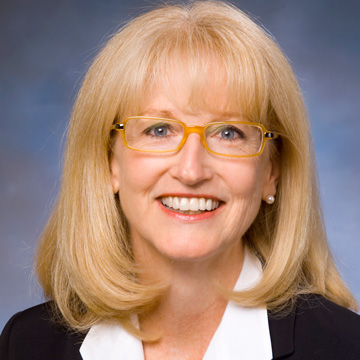 Chief External Relations Officer
As Chief External Relations Officer, Dr. Mary Ellison oversees internal operations related to professional education, corporate communications, regional administration, research, patient services and community affairs.
Prior to serving as Chief External Relations Officer, Ellison served from 2003 to 2011 as Assistant Executive Director for Federal Affairs and Organ Procurement and Transplantation Network (OPTN) Project Director. In those roles, she oversaw and coordinated projects and deliverables related to UNOS' contract to operate the OPTN. From 1996 until 2003, Ellison served as Director of the UNOS Research Department, overseeing OPTN-related data analysis and research activities. Prior to becoming Director, Ellison was Assistant Director of Research for a year, and before that was a senior policy analyst, from 1991 to 1995.
Ellison has been an external affiliate assistant professor of anatomy and neurobiology at the Medical College of Virginia, Virginia Commonwealth University for the past 21 years, the same university where she earned her master's of science degree in health administration and Ph.D. in anatomy. She holds a bachelor's of arts degree in biology from Hollins University.